Food Ideas For A Kid's Christmas Party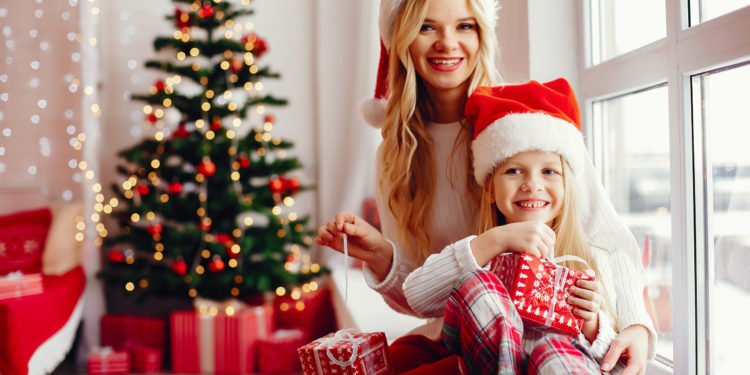 Christmas is a festival of parties and get-togethers. No one enjoys this more than children. Children during Christmas are the happiest because holidays, Christmas gifts, food and games, all are given to them together! This Christmas, are you planning to host a children's party? Well then, you might have to plan a uniquely different menu. The menu should consist of food that children like and what they find easy to eat. That is why it is important to plan a kid's menu well ahead of time. If you are out of ideas, these kid's food ideas will work perfectly for your children's Christmas party.
Santa cupcakes
Santa cupcakes are all about decoration. The base can be any of your favourite cake recipes, but the frosting and decoration on top should be important. First of all, either get vanilla frosting or cream cheese frosting. Then, grab strawberries in abundance. Cut off the top and place them on the cupcake as if you're placing a Santa hat. All you have to do is add eyes with black chocolate sprinkles and your Santa cupcakes will be ready.
Chocolate cake
Thinking of baking a chocolate cake for a children's party? That will surely be a hit with the crowd. Delicious chocolate cake decorated with red and green chocolates can be the perfect dessert for the party. You can also make a chocolate Bundt cake, which has an empty space in the middle. This space can be filled with peppermint chocolates, red and green M&Ms and even candy canes.
Mini pizzas
Snacks at a children's party need to be small in size. This is exactly why mini pizzas work better for a crowd of young ones as compared to a full-size pizza. This way, each child gets an individual pizza. How cool is that? Mini pizzas can be made with a store-bought pizza base or from bread, which you can cut out in a circle. The rest is easy. Just add pizza sauce and cheese, and bake!
Burger sliders
Instead of full-sized burgers, how about mini burgers? You can easily find small buns in the market. After getting those small buns, all you have to do is make a burger with patties of the size of the bun. Burger sliders are easier for children to eat as compared to a full-size burger cut in half.
Christmas tree cookies
You can't have just one dessert on the food table. Keeping different kinds of Christmas tree cookies are a great idea. For this, you can either decorate them beforehand or get the children to decorate them on their own. You can bake triangle-shaped cookies and have green frosting on hand to create a Christmas tree. Decorations can include yellow star-shaped sprinkles, as well as colourful sprinkles for the ornaments.
Marshmallow snowmen
Another great sweet treat is marshmallow snowman. Take wooden barbeque sticks and put 2-3 marshmallows through the stick. Then, add a small cookie on the top to function as a hat. Stick two small pretzel rods on the sides as hands, and add small eyes too. Your marshmallow treat is ready.
Kids love snacks in different shapes and characters. Therefore, it is important to make snacks look attractive because if they like how the snacks look, they are more likely to eat it too! So, if you want to make your kid's Christmas party a hit, make all these snacks for the little ones to enjoy. If you don't have time for preparing these items directly you can order snacks hampers, cakes, cupcakes, Chocolate cookie hampers and all kind of Christmas gift baskets online from one of the international gift delivery website. Happy Christmas 2019!