The Most-Asked Questions About Wedding Beauty Answered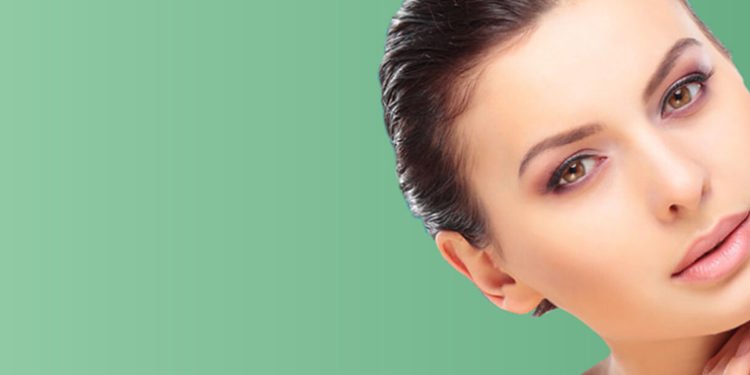 With so many things to consider for your big day – location, guestlist, dress – it can be easy (and natural) to get overwhelmed and quickly forget about your own self-care needs. Luckily, with a little bit of forward planning, you can stay on top of all these wedding demands and your beauty regime.
To help you make the right decisions for yourself as a bride, read on for the most asked questions about wedding beauty answered.
1. When should I start focusing on my skincare routine?
Months before you have your makeup done for the big day, you want to ensure that you have spent enough time focusing on the condition of your skin.
Generally, it is recommended that you visit a skincare professional six months before your wedding day so that you have plenty of time to get it looking as flawless as possible. This is especially true if you suffer from acne or hyperpigmentation. Then, two to three months before the day, you can hone in on a skin-enhancement regimen.
Your bridal skincare regime should include products with retinol (aids cell turnover, clears pores, increases collagen production, and reduces hyperpigmentation). Furthermore, commit to regular exfoliation, which will help to remove dead skin cells to enhance radiance and will also make the rest of your products work better. Pair your exfoliation sessions with a brightening serum to ensure you have the most magnificent glow on your wedding day.
Finally, starting three months beforehand, treat yourself to a regular Dermalogica facial that is personalized for your skin. The treatment involves cleansing, toning, scrubbing, massaging, masking, and moisturizing steps, and is recommended for all skin types.
2. Is there anything I can do for my non-facial skin?
Glad you asked! Of course, your facial skin is of the utmost importance, but that doesn't mean you want to forget about the rest of your body. Make sure you are using a gentle cleanser in the shower that nourishes your skin. Once you step out of the shower, get into the habit of lightly tapping skin dry before applying lotion to ensure that the moisture remains. This will significantly help you in your quest for beautiful skin.
Additionally, one of the best beauty habits anyone can pick up is dry-brushing. This activity brings significant skin benefits, such as exfoliation and heightened blood circulation, as well as increasing the flow of lymph (the fluid that removes toxins from your system). Start by doing this three times a week, and then build up to doing a quick session daily. Do it before you step into the shower then, once you get out, hydrate with body oils before drying off.
3. Should I hire a makeup artist?
One of the biggest questions brides have is whether or not they should hire a makeup artist. At the end of the day, this comes down to personal preference. If you are comfortable (and happy!) doing your own makeup, then go right ahead. However, most brides prefer to have someone else pamper them the morning of their big day. This gives you a chance to sit back and relax and start the day in a celebratory way.
When looking for a potential makeup artist for your wedding, make sure you are choosing one who has a portfolio of looks that fit the style you want. Remember, you want to go for a look that focuses on and enhances your natural beauty. You don't want to look like a completely different person!
And, correctly applied foundation and a little mascara make all the difference when it comes to looking fantastic in photos and feeling your best. This isn't an area that you want to go for the lowest price immediately. Instead, look around for someone whose work you admire and whose personality you enjoy enough to have them be a part of your special day.
4. How do I ensure my teeth are as white as possible?
It is a given that you are going to be smiling a lot on this day, so you want to make sure that your pearly whites are, in fact, white. Six months before your big day, make an appointment to see your dentist so you can work out a teeth-related plan. During this appointment, make sure to get a thorough cleaning and some X-rays done to ensure that you have healthy gums and teeth. If you are interested, then this is the time to discuss with your dentist options for whitening or straightening your teeth.
Your best bet is to give up drinking beverages that are known to stain the teeth (coffee, tea, red wine); however, if you can't do that, opt to drink them through a straw. This helps you protect the tooth enamel and keep the teeth white. One month before your wedding day, book a tooth whitening appointment. Generally, this treatment is completed in under an hour and can whiten your teeth up to six shades lighter with results lasting for up to a year.
5. What should I do if a last-minute blemish appears?
One of the biggest fears for many brides is having a last-minute blemish appear right before their big day. It is understandable, after all, you have probably been stressed with the planning and unable to get eight hours of beauty sleep each night due to your excitement. Hopefully, your skincare preparation has helped to keep your skin under control; however, if you do notice a blemish developing, here is what you should do.
First of all, don't pick it. Of course, you have heard this advice many times before, but it is especially important that you follow it before your big day. This is because picking a spot is only going to make it worse.
If you can, head to your dermatologist for a cortisone injection which will zap the life out of it and help it disappear within hours. If this isn't an option, then apply a product that includes either benzoyl peroxide or cortisone, as these two ingredients work quickly and effectively to calm redness. After this, a skin-soothing concealer will work to both hide and help heal it.
What are you doing beauty-wise to prepare for your wedding day? Are you booking an appointment at the best beauty salon in Doha? Or, if you have recently got married, what tips and tricks do you have for other women who are just starting this journey?
Let us know your thoughts in the comments below!
AUTHOR BIO
Hillary Kozma is the Owner/Managing Director/Creative Director of Kozma & Kozma Salon. Having built the foundation of her skills with an apprenticeship under a direct protege of Vidal Sassoon, Hillary and her husband opened Glow American Salon in Qatar in 2007 before expanding to Dubai as Kozma & Kozma in 2016. Hillary is hailed by the media as a "pioneer in her field" for introducing new talents, concepts, philosophies, and techniques to the Middle East.