5 SEO Experiments to Boost Your Traffic in 2019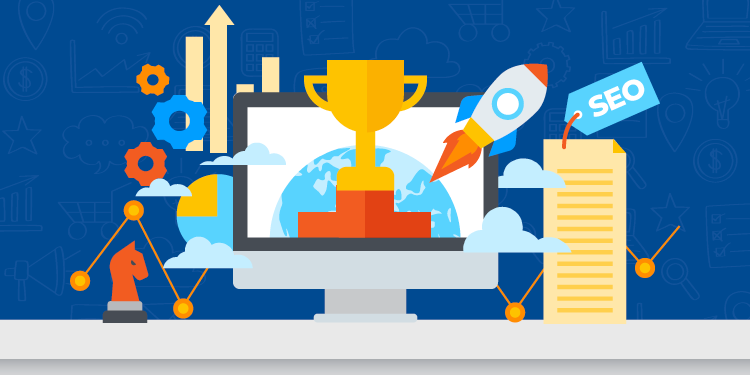 About 75% of search engine users never go beyond the first page of SERPs.  The first three results get the majority of the organic traffic share.
This means it is important to have a solid SEO campaign. This strategy will help you climb up the ranks and feature at the top of the SEO results.
This article discusses a few tips and tricks that might want to experiment within 2019.
Try No follow Links
 The primary purpose of backlinks is to gain traffic and link juice. When search engine bots find a link, they crawl it and index the connected page. Naturally, this means you want to have as many do follow links as possible.
But that doesn't mean no follow links don't provide any value. No follow links disallow search engine bots from crawling the link and following it to your website. This means the link doesn't directly contribute to your rankings.
But many marketing experts have noticed that no follow links provide a wide range of benefits, including:
Giving your website a more natural link portfolio. You'll have a good combination of do follow and no follow links.
No follow links will also help you avoid penalties from Penguin. Your website won't appear as though it has spam links.
No follow prevents search engines from crawling the link, but it doesn't stop the flow of traffic. You can capitalize on the power of visibility and word-of-mouth. This can lead to more links and traffic.
No follow links help build trust. By adding a no follow tag, who show your sole purpose is to share information.
While there has been no official confirmation, marketers have observed that that no follow links do improve website rankings in many cases. It's a good idea to experiment with this strategy and determine if it works for you.
Take a Look at Social Signals
In an endeavor to ensure search get the most current content, Google ranks active and recently upgraded websites higher than regular sites. The search engines take any kind of activity connected to your website into account, which includes social signals.
In fact, social signals have become a ranking signal. A higher number of brands mentions on social media, regular traffic flow to and from social media, shares, links, etc., show just how active you are on the platform. That is an indication of the quality of your content.
Social media has become an indispensable tool in the modern marketer's arsenal. But most marketers focus on just the platform and keep their social media campaigns isolated. Such a strategy doesn't utilize the platform's full potential.
Create a network where traffic flows smoothly between all your platforms and your website. This is a great way to improve traffic and rankings.
Focus on Title Tags and Meta Descriptions
Think about your own search journey. What compels you to click on a link on the SERP? Is it the position of the link or is it the small snippet that accompanies it? In most cases, people click on the link if the snippet or meta description is compelling enough.
The meta description and title provide a lot of information regarding the content to the reader. Based on this information, the reader decides whether the information in the article will be useful to them.
Compelling meta descriptions will lead to a higher click rate. If you pair a great meta description with great content, it will lead to longer session times. The combination of higher click rates and longer session times will ensure your website ranks high on the SERP.
As you can see, it pays to invest some time and effort on these items. Creating a good meta description and the title isn't challenging. Make sure they're short, to the point, informative, and detail oriented. You can include some facts and percentages to make the content even more compelling.
Also Read, Steps to Improve the SEO of a Magento E-Commerce Store.
Make Sure Your Website Loads Quickly
Hostinger is one of the reputed and widely used hosting service providers. Using hosting will offer you faster load time along with security from various online vulnerabilities. You can use Hostinger  Coupon Code to get its hosting subscription at a discounted price.
Website load times have a big impact on user experience. Most modern internet users expect a website to load in 2 to 3 seconds. According to a Google survey, 40% are likely to abandon a website if the platform takes more than 3 seconds to load.
Such expectations will only increase with time and your website performance is likely to decrease with time. This means you need to stay on top of the website performance and update it regularly.
Make sure your site takes less than three seconds to load. You can do this by optimizing your website, choosing the right hosting service, and ensuring the site is mobile-ready.
You'll rank higher and attract more traffic if your site is fast. Faster load times also have a big impact on conversions.
Focus on Intent-Based Keywords
 Search engines have evolved considerably over time. When they were young, the algorithms relied on exact matches to find the results. This means the engine would browse through the content to see if it has the same keyword that the search user typed. If the content did have an exact match keyword, the link would be displayed on the SERP.
Modern search engines are more sophisticated. Upgrades like Rank Brain have introduced Machine Learning and Artificial Intelligence to the search engines. Now they look at the intention of the search user before finding the results.
You need to change your keyword research strategy accordingly. Make sure your keywords correspond to the intent of your target audience. Consider the search terms below:
Best SEO marketing strategy
Best SEO marketing professional
Both are good keywords with high search volumes and both target a vastly different audience. The first example targets people who want to learn more about SEO marketing strategy. It draws a research crowd. It might lead to some conversions, but it isn't designed for the sole purpose of gaining conversions.
The second example targets people who are looking for SEO experts. That can lead to more conversions as it draws the crowd that is willing to hire a service.
Incorporating keywords based on intent will help you rank higher and draw good-quality audience to your website.
Search Engine Optimization is a fluid strategy. It evolves with the changes in search engines. It's a good idea to experiment with different SEO techniques. This is the best way to find an SEO strategy that will suit your requirements perfectly.
Author Bio
Justin Kemp is working as a Jr. content writer and blogger with Ranking By SEO. He can be seen blogging about digital marketing, SEO, SMO, PPC, etc.