How Product Design Software Can Help Power Your E-commerce Business?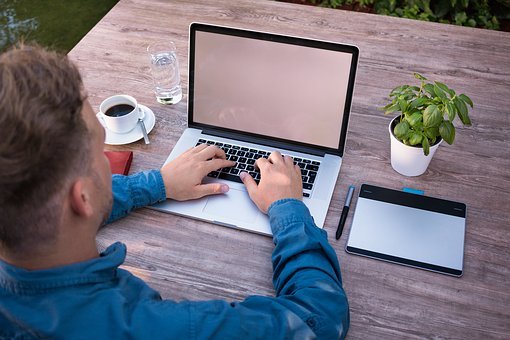 If you run an e-commerce business, you must definitely be aware about the challenges faced in the marketplace. The competition is ever-growing and with zero barrier and low cost to entry, more players join the fray on a daily basis. It's a fickle landscape where even having budget is not guarantee of success. Only those businesses can survive that know how to cater to the changing tastes and requirements of customers.
More importantly, the technology is advancing at a rapid rate which has raised the expectations of customers who now expect a lot from sellers than ever before. In all this, only those e-commerce venture can stay afloat that know how to deliver value to customers. So, your primary focus should be on staying relevant to the tides and trends of the market and then think of the success.
E-commerce and product designing software 
Innovative is the dominant theme in the industry today and those ventures implementing its virtues are set to grow and realize their true potential in the e-commerce space. Product designing is a latest trend which has offered marketers a ray of hope in terms of improving their customer base and driving sales.
The software can be integrated to let customers design, customize and personalize their choices of products on own
It's an online tool which any e-store can integrate to allow anyone the freedom of designing products on own
The software is fit for designing products like t-shirt, shoe, cap, laptop skin, greetings, cup, mug etc.
Customers can benefit from the freedom of designing what they deem fit which is never available to them before
From the above, it's quite clear how online design software is path-breaking in true sense. It can be leveraged by businesses and customers alike to experience a new dimension to shopping.
Product designing feature can help e-commerce businesses in many ways, including –
Keeping pace with the trends of the market
Customers today trust only those e-commerce ventures that keep pace with the time, that stay true to the changing trends of the market, and that understand what buyers are interested in true sense. They want options with buying and you can't win them over unless your business leverages the feature of product designing. When customers are able to design product of choice, it makes them feel good about themselves. For that reason, the software must be integrated to deliver what the buyers or shopper need in true sense rather than letting them with conventional form of shopping.
Delivering value to customers
Product designing is about delivering value to customers as it's unlike conventional form of shopping where buyers role is restricted with the selection of products and then making payment. Here, customers are free to design what pleases their heart, they can add the choice of colours, shape, size etc. based on their requirements. All the responsibility of designing will rest with customers and sellers just have to get the software integrated. It will become possible to squeeze every ounce of value from the money spent on products. This kind of shopping was never possible before which is why product designing is a new dimension to shopping.
Offering options and choices to shoppers
Gone are the days when customers were happy to browse through product categories, choose their products and they pay for the item. Today, they are no longer happy with this age-old concept of being a passive buyer when things have changed that much. Product designing gives them offers and choices which where not available earlier. They can have the power of personalization where any desired feature can be added and product like cap or mug can be beautified. Buyers needn't buy from what is made available to them when they can go ahead and design what they deem fit for any occasion ever.
Giving shoppers to realize their creative power
With product designing, customers will alone be for responsible for choices with products. They can also get the option to unleash their creative side rather than relying on someone else' designs and ideas. Sellers needn't worry about choices that buyers will make when everything will be there to design on own. Which means, shoppers can think any creative idea and then hope to implement them for the product they want to buy. They can benefit from the power of 3D technology, can view and preview products, get a 360-degree approach and design the product of choice with ease.
Sellers won't have to maintain stock
Product designing is an innovative concept in true sense where both the parties, buyers and sellers, stand to gain equally. Sellers on their part needn't worry about maintaining the stock when they can let customers design their own products in a smooth manner. Stock and inventory management won't occupy much of their mind and the level of investment will also be low in them. In a sense, product designing is all about customers and their new-found ability to design rather than rely on seller's options. For that reason, the concept is about to sustain its moment by giving conventional form of shopping a run for their money.
More customers, improved sales
When an e-commerce business integrates custom cap designer software, it basically allows visitors on its site to design their product on own. Anyone can visit the site, choose from the options available and design in an effortless manner. Every desired element, from colour to shape to size, can be managed and controlled easily. This is how more customers can flock to the site which will give sales the much-needed boost. And what else a business can ask for when it is able to win the trust of customers on the back of this powerful software.
In overall, product designing is innovation at its best and e-commerce brands must leverage its reach and impact to realize their true potential. And all this will happen even without the need to invest heavily in the infrastructure on the ground level.
Author Bio
Nitesh Ranjan is a digital marketing expert with keen interest on topics, trends and ideas related to brand promotion and advertising. He regularly shares information on the ways to market businesses across digital channels for better ROI, increased conversions and more sales. His blog can help anyone interested in boosting the online visibility in the digital world and eyeing access to a wider and bigger marketplace without spending big on marketing. Trust his digital marketing knowledge to enhance your brand's presence on the internet.