Must Checkout 9 Cool extensions on chrome web store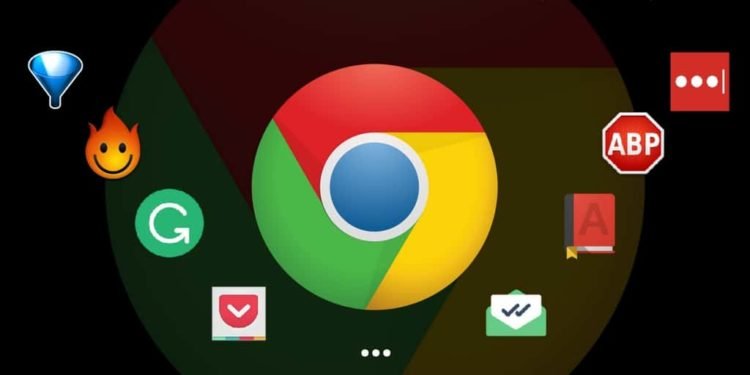 Are you looking for cool extensions that give you amazing web-surfing experience? There are various extensions on chrome web store but we have picked some cool extensions just for you. Chrome extensions play a vital role in web-surfing. These are small programs that give you great browsing experience. So, let's get started with the coolest extensions available on the chrome web store.
1.Tab Resize
Tab Resize takes a little getting used to, but if you often have various tabs open that you need to manage side-by-side, it gives several excellent shortcuts. Since you'll only resize the tab you're currently on and those to the right, you can select which tabs to resize and which ones to leave alone. The best part of this extension is that it works offline. Select your tab layout, automatically opens several resized tabs with the same web page (like if you want five separate Google search pages) and manage your desktop to work more efficiently.
2. Speedtest
Do you know what's your Internet speed while browsing the web? Don't worry Speedtest extension will help you to measure accurate internet speed. You can access it right from your toolbar to test how well your web page is working. You'll measure how fast a website loads as well as ping, download and upload speeds. This extension is used by more than 1,311,412 users worldwide. The pop-up dashboard is friendly looking and easy to read. It shows up right over the web page you're on so you don't have to click anywhere else.
3. Easy Mail
Easy mail is one the best extension on chrome store. It is a lightweight extension that auto-suggest words while drafting emails. This extension is perfectly designed for Gmail, outlook and yahoo mail users. It also supports three languages English (US), English (UK) and Spanish. The best part of this extension is that it works offline. It is also very smart to learn the words you type and suggest you back. Ultimately, it gives you a new experience of drafting emails and helps you to write emails quickly. I personally used this extension to draft my emails.
4.Honey
Honey is one of the most famous and highly reviewed Chrome extensions around the web store. It's a quick and easy way to get coupons while shopping online, either through an icon next to the URL or on an official website. You don't have to find coupons and sales anymore.
The internet has made shopping more convenient in a lot of ways, but it can still be tricky to know if you're getting the best price on something or not. Do you know this extension is used by more than 10,000,000+ users worldwide? Honey is a great tool to save your money while getting the best price on the internet.
5.Zero Click
Zero click is one of the coolest chrome extension which helps to explore the whole web without a click. This extension gives you a smooth web surfing experience. You only have to place the mouse and it automatically clicks for you. You can also change the delay in the auto click. The extension also offers Horizontal and vertical bars which will help you with your mouse navigation. This extension is very lightweight and gives you a new experience of surfing the web.
6.HTTPS Everywhere
Do you like visiting https websites instead of HTTP? Then this extension is just for you. This extension will automatically shift HTTP sites to HTTPS. HTTPS websites are a more protected, safe website protocol. If you find any unusual or break site while using this extension, you can disable it for that site using the button in the address bar in the top right of your screen. This extension is used by more than 2,276,414 users. Also, it can block malware from affecting your computer and keep all your data and personal information secure and out of reach from hackers.
7. Panic Button
Panic Button is one of the coolest chrome extension. It allows users to hide all their open tabs in one fell swoop, all with the click of a button. Whether you're surfing social media sites at work and your boss comes in, or someone obstructs you during a personal viewing of some of the internet's more "sensitive materials," the PanicButton extension makes hiding tabs as easy as a button click. You can also save the hidden tabs as bookmarks in a separate folder. Afterward, the PanicButton turns green and shows you how many tabs are currently hidden. And if that button click is a little too apparent for you, users can also set their own custom keyboard shortcuts.
8.Win the Day
Win the day is one of the cool extensions on the web-store which ultimately increases your productivity over the web. It helps you to avoid distractions. It temporarily blocks those distracting sites you always find yourself on. You can set habits, create goals, and establish daily targets to increase productivity and encourage accomplishments. This extension will organize your routine and work efficiently. It will transform your browser to improve focus and Increase productivity while working.
9. Loom
Loom is a powerful extension which is a new kind of work communication tool that helps you get your message across through directly shareable video. You can record your screen, capture your front camera and narrate it all at once. You can save all these things and share them immediately with a link. It is a faster and clearer way to narrate and communicate. You can also make a youtube tutorial videos from this tool. You will get these features on the free version.
No limitations on unlimited recording
Password protect videos 25 video limit with secure storage
Embed anywhere with instantly generate Embed HTML
Integrations with Gmail, Slack, Jira and many more.
Trimming
Final Note:-
I hope this list of coolest chrome extensions will really give a new experience browsing the internet. These extensions are free to use and make your google chrome more interesting. These extensions also help you to increase your productivity.
Please share this article with your friends and families.Please, Let me know your opinions and experiences below with this article. I would love to hear from you. Also, don't forget to bookmark this page for getting interesting articles. Have a good day!