5 Tips to Starting a Successful Carpentry Business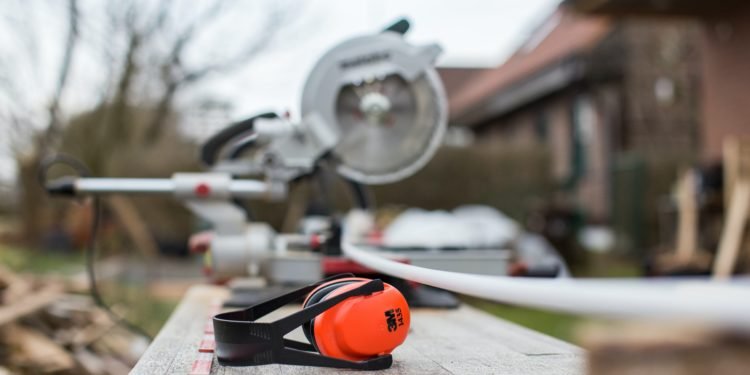 Introduction: Starting a carpentry business can be a rewarding venture if you put in all the necessary work before you start. Working with wood is organic, warm, and clean. And woodworking is more than just slapping hunks of dead trees together. It is art and science married in a symphony of beauty and functionality.
    Look at a cabinet. Nothing special, right? On the contrary. A cabinet started as a log, then was cut, planed, sanded, routed, stained, and about seven other steps, before it became its final evolution, which you probably use to hold dishes. Most wood furniture takes months to get exactly right before it is even assembled. Even something as small as a pool cue can take up to, or even more than, six months, just to get the wood ready to be lathed into a full-formed cue. 
Getting into this trade is not to be entered into lightly. It takes a plan, a steadfast resolve, a lot of talent, the right tools, and an artist eye with a mind of a trade smith.  You must give accurate deadlines for when your customers should expect their orders. And, whether you are starting a small carpentry business or a large, commercial endeavor, you have to know what you can handle, and what you must turn away, if the volume of business gets too high. The last thing you want to do is make a customer wait. In these days of online reviews, an unhappy customer can topple your business.
How to start your own carpentry business

Pick a specialty
Decide if you are going to have a specialized carpentry endeavor that does custom work, or a general style plan that does projects in a more cookie-cutter fashion. Both can thrive, but the importance of picking one or the other is in the time and money that will go into the equipment, the personnel, and the work itself. Also, general work is often cheaper for the customer, but you will do higher volume. Specialized work takes longer because it is more artistic, but you can also charge more. However, you might have to limit the volume of how many projects you take on.

Cue the legal
Do your homework as it pertains to requirements to run this type of enterprise. This applies to permitting if doing work on-site, permitting for you shop, insurance policies that cover everything and everyone, and even possible legal representation, just in case you need it in the event of damage or an accident. You want to be covered if one of your employees is using a cordless roofing nailer and fires a nail into his foot. And that nail goes through the roof, hits a water pipe, and floods the client's home. Always best to cover your back.

Space, tools, staff
Now, you know what you want to do as a plan going forward, and you have all the legal and regulatory stuff well in hand. The next step to your carpentry business plan is securing shop, equipment, and a workforce. You need a big enough space to accommodate all your intended crafting work, big enough for all the required equipment to do that work, and room for your staff to move around without getting in each other's way. Most of the equipment you can purchase from a big-box home improvement outfit, with some specialized tools available only through woodworking tool companies. And your employees must be trained in the safe and efficient operation of their area. 
Get yourself out there
Time to market yourself. You need to establish a brand with a catchy name that is easy to remember, and will secure you in the carpentry business world. People remember brands. Logos are not as important, but if you can design a logo, that is even better. You can embroider a logo on clothing, or as a magnet on company vehicles. It is all marketing. Get a stack of carpentry business cards with all your pertinent information on them, but do not make them too busy; just your brand info, your logo if you have one, and contact info to websites and social media.

Money management
Speaking of computer related needs, if you want to keep track of your money, your invoices, how well your business is doing, and so forth, it would be wise to get some accounting software. An in-house staffer can keep a finger on the pulse of your business if they know where all the money goes, and where it comes from. And most accounting software is relatively simple to use. It is just accurate data entry and the pre-installed algorithms do the rest.
Conclusion
It is not difficult to figure out how to start a carpentry business, but how to maintain one that is successful for years is exponentially trickier. As we have shown here, it is not just about making wood into pretty and useful things. A successful carpentry trade is like any other enterprise. It takes know-how, dedication, passion, and the desire to do what it takes to make it thrive before you have even cut your first sliver of wood. Do you have any other insights than can help a budding entrepreneur dive into the excitement of professional carpentry?
Author's Bio:
Ronald Pratt is a mechanic specialist who also enjoys working in the garden to make the perfect landscape. He can repair everything that's related to a house and garden. Everything in his house is made by his hands. his free time he prefers surfing the Internet, reading and sharing his knowledge creating content.