The Most Stylish Menswear Move Right Now!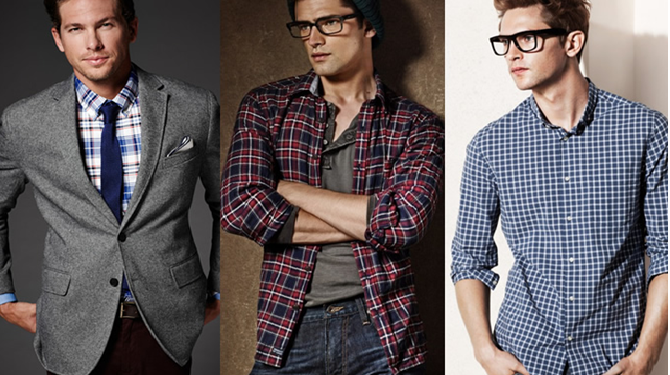 Appearance is the first thing that is judged when you meet a person. Be it male or female, the top most thing that gives an impression is the appearance. Men's Fashion is one element that is present everywhere and we follow it too in order to stay up to date, look stylish and feel young. Even though fashion trends are seemingly unpredictable, they are still followed the most. Whether you are a male or a female,the real talk nowadays is what's in the closet, what's on the streets and who's wearing what.
Men's fashion might seem to be the simplest and boring but in real, it can actually turn out to be so difficult that even the smallest accidents can ruin the entire look. Dressing well isn't difficult but staying up to date with fashion trends can seem to be a very daunting task. No matter how much men deny that they don't follow the trends, their closet has almost everything that they need to style up.
In this blogpost, we've compiled some of the best styles of 2018 and a few tips on how to carry them.
Vertical Stripes
Is there anything more classic than stripes? One good thing about stripes is that they can be varied in terms of the thickness and color that you are wearing. Stripes are also common in trouser and are termed as pin stripes.
Vertical stripes that go up and down naturally make you look taller and slimmer while horizontal stripes work the opposite way. The best part about stripes is that they work perfectly whether you're dressing up casually or going to a formal meeting.
For casuals, you can simply leave the shirt unbuttoned and wear a plain white t-shirt underneath and pair them with chinos or Jaden Smith style trousers.
Side Stripe Trousers
Even in 2018, the side stripe trousers are back with some real revival. For Spring & Summer 2018, if you don't own a side stripe trouser, you'll just get kicked out of the trend. These will give you an athletic and sporty look but still make you look classy. They look perfect with trainers, knitwear or slim-fit shirts. These trousers are working just right to bridge the gap between sporty and formal wear. Pair them with side stripe shoes, white shirt or a turtle neck jumper and you'll get the best, semi-smart look!
Chinos
Chino is one essential item for men's clothing made of cotton twill fabric. They look simple and easy yet very classy. The best part about chinos is that you can play around with colors, wear them on a casual t-shirt or even a formal shirt give yourself a versatile look. It has become a permanent fixture on the streetwear. These are available in slim fit, wide fit, baggy style and straight leg. Wear them, be bold and show some confidence!
Plaid Trousers
Plaid trousers were once in fashion and are now back. They are considered to be one of the most stylish fashion pieces ever. They'll make any outfit look cool. Moreover, you can play with colors and work in every possible way. You can go formal with these pants and pair them up with a suit to give it an even more formal look. They'll make you look classy and you'll standout in the crowd. These are a must have to make a statement and add vibrancy to your personality.
Tonal Dressing
Tonal Dressing is a unique dressing style in which you can wear same or almost same tones of clothing together. This dressing works almost everytime, everywhere. Tonal suiting is also in these days while tonal pastels are perfect for summers. The colors that look the best in tonal dressing are blue and grey. Even light neutrals and pastels are the best to go with. Choosing all black will allow you to be daring but stay feeling comfortable as it's not too over the top and will also give you a smarter look.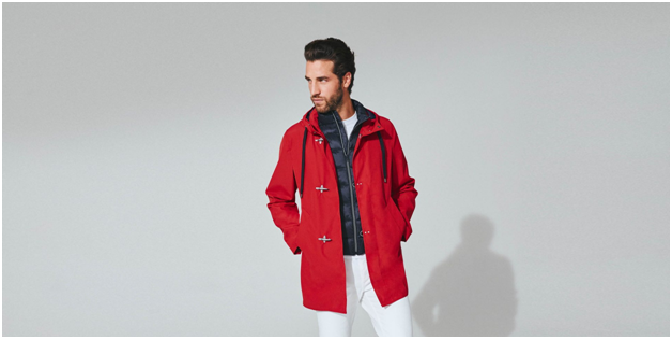 Technical Jackets
The best outerwear that men can possibly think of for windy weather is a nice Technical jacket. You might have considered it uncool last year, but 2018 has brought them into fashion. They come colour-blocked, in pastels or dark and moody shades. Best part about technical jackets is, you can pull them off with a pair of jeans, trousers, knits, shirts, trainers, boots or almost anything and they'll make you look the coolest!
Check Shirts
Checks are a wardrobe staple, something that never go out of fashion no matter what. They never leave the menswear party but one technical thing about checks is that if you choose the wrong type, you might just end up looking like a square.
The real question lies in how to wear a checked shirt. The first thing you need to think about is the thickness of the shirt. Second thing is the tone. Checks mostly look good multi-tonal paired with chinos. They look the best with folded or three-quarter sleeves.
The best way to look good in checks is to try larger checks like windowpane styled on outwear, knitwear and trousers.
Wrapping it up.
Dressing well is considered as an aspiration for both genders. Even though it's not an achievable goal but everyone tries to follow the trends. Keeping you wardrobe styled and up to date is surely a big deal now days. Inspirations can be gained from different places like fashion magazines, celebrities, stylists, your friends or even street fashion etc. Fashion these days is all about imitation. Whether it's a brand or a person, people do imitate it. So,this spring/summer2018, you don't have to worry about dressing up well. Simply choose the perfect style you want for yourself, something that suits your personality and style statement. You can then easily grab it from stores or even online because online shopping for men's is no more a hassle. Get out of the boring wearables and give your wardrobe a spark with the newest trends.