Top Ways to Promote Your Music That Actually Work In 2018: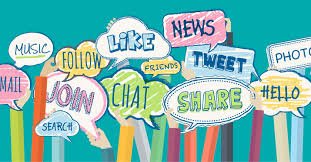 As most the music artists are constantly looking for effective ways to promote their music, and true tips that will help them get maximum attention of music consumers. Most of the articles available on the internet regarding promoting your music are outdated and give smaller results. If you want to build your name out there and start earning money for real, marketing of your music is essential.
The first way you are going to use is having a website of your own. Nowadays it's quite easy to build a website online using wordpress.com and other similar sources. You can create a website easily by yourself because there are many different templates available online which you can use and customize according to your likes. You can outsource it if you want and someone else will make a website for you.  You can hire people from websites like fiver.com and upwork.com. You'll surely find people there that will give you a hand.
The benefits that you will get out of your website are that you can sell your music there. You can customize it completely to match your branding. You can sell anything you like on your website, but more importantly, you can monetize it with advertisements to earn an additional revenue income. You must keep your website up to date because if you are not giving your audience more content, they are more likely to forget you.
The content you will be sharing includes songs, videos, and blog posts to let your fans know what you are working on. Let them know where you will be performing asking them for their opinions to engage them.
Don't forget about Soundcloud
The second platform that you will use is Soundcloud. According to a research it has more than 175 million active monthly users. You can create a free account and start uploading your music there. The only downside of Soundcloud is that you can't earn additional revenue by monetizing ads, but it's a great way to promote your music as a beginner.
Of course, YouTube is important as well:
After promoting your music on the sound cloud, the third platform that you will be using is YouTube. According to statistics, YouTube has more than 1.5 billion active monthly users. So, there is a huge audience to cater. Moreover, you can monetize your content as well, so again you can earn some extra revenue.
You could perform with some of the best corporate event bands and promote yourself while performing with them as well.
YouTube is a great place to start the only downside is that it can be a little tricky while sharing your content on otherwebsites but you can embed the videos on other websites as well.
Or just go for a blog of your own!
Start writing a blog about you!  Not just a hard sell of your music career, but it will let the fans to get the chance to have a glance into your personal life and how is it like to be a music artist, in an aesthetically pleasing manner.
In order to gain and maintain fan interest, you'd need to put out a variety of content. Also, make efficient use of adding visual content to your blog to make it look more prominent and attract more viewers/readers it can easily be done with a smart-phone. The same goes for photo-shoots and branding images. Build yourself as a Brand and consistently with the help of creative ideas for photo-shoots, album art, and more to present you in the best manner.
Promote other artists too
Now that Fans can know you better as an artist but people will also like to see what kind of taste you have for music. If you share playlists and tracks from other artists on your official website or blogs, people will follow you for having cool taste in music and will start to see you as an influencer which will lead them to listen to your own music albums too. Make sure of that whatever you share and upload on Spotify, which is a very useful uploading and curation platform for a music artist.
Public relation is crucial
Find a good Public relation connect that will help you develop more fan following and other related issue that you face at the time of promoting music. But there is also a fact that not all the musicians need a publicist, because having a connection to the outside world and in the media will have a much stronger impact than just word of mouth does, and which helps you get famous and discovered publically or on the internet.
All you need to do is contact friends in the public relations and make yourself appeared in the networking events to accomplish this task organically.
For self-promotion do not rush into regular promotions or spam people, even to your friends do not self-promote quite constantly, it gets tired. On the other hand, don't make your social media account post fill the newsfeed of your followers. This will eventually annoy them and will lead them to unfollow your social media account but also don't just appear in their newsfeed; you have to maintain a balance to remain in the self-promoting game without annoying anyone or being a ghost.
You have to follow a happy balance that will draw in more followers and stay in the pace with followers. Do not forget to estimate the level of insight you are providing to your followers through your social media post and you can do that easily by using social media analytics to find out the result of your posts and top compare it with the old/best posts results, and make sure the content you are posting is engaging enough to keep them attracted and spending most of their timing willingly on your posts.
Everybody loves freebies!
When it's all about promoting your music you should also try on making a free mixtape or release free yet quality tracks for your die-heart fans. This will tempt people to develop feelings for your music and for that you won't have to invest quite heavily. This is an era in which we can download almost anything for free-of-charge, and as a musical entrepreneur, for that, you have to give away your content for free, at least in the beginning of your career or promotion of the new album.
Author Bio:
Kristal Bean is a Southern California-based writer and sometimes wedding planner. In her free time, she homeschools, works out and listen to live music. Check her blog Green Light Booking.