Interview with Dino Fiumara Jazz Boy
Young, International Contemporary Pop Jazz Music Artist from USA, who is gaining quite a bit of attention across the Music World.  Having performed already in Southeast Asia from PREMIER Jazz and World Music Festivals to High Profile Clubs to 5/6 Star Hotel/Resorts to Youth Music Workshops and Festivals in SINGAPORE, PHILIPPINES, MALAYSIA and more with Great impact!!!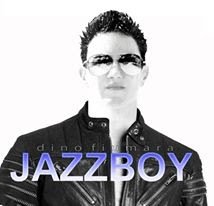 ((Incredible Talent, Drive and Ambition with a Strong "Mission"))  In an Increasingly Crazy World, he wishes to use his Music to Enlighten, Heal, and Connect (Build Bridges Not Walls).
First New Funky Pop Jazz Album has been released and has impacted the Industry Positively, with Incredible Feedback from around the World.
No.#1 Pop Jazz Love song "I Will Wait For You" in parts of JAPAN now and currently in Japan's Top 100 Billboard Charts with the Great Lady Gaga and Bruno Mars.
Also a Fantastic Traditional or "Straight Ahead" Jazz Artist as well as a New Contemporary Pop Jazz Artist. Check out the official website of Dino Fiumara.
So here are some answer we all wants to know from Jazz Boy, so please tell us that
Rahul Soni: When and why did you start playing?
Dino Fiumara:  I started when I was very young, even as a baby i showed signs of interest and pure talent in the arts & music…. From singing, to playing the piano, acting, dancing and art 🙂 a calling you might say 🙂
Rahul Soni: Which Instrument do you like to play most?
Dino Fiumara: Piano, is my main instrument, and where I derive most of my joy, if I were to have studied and developed the techniques, I would have been a great bass player and drummer, I have all the skill set and talent, (and because all of this was such a big part of my environment growing up)…. But sometimes being really good at one thing is enough hahahaha 🙂
I sing and write, arrange and produce cool pop songs and some really beautiful love songs and Brazilian music, one day the world will hear more of this.
Rahul Soni: Is your family musical?
Dino Fiumara: My father was an excellent jazz bass player and a very talented singer when he was young, he is my biggest inspiration, influence & source of great wisdom. His mother (my grandmother) was an incredible classical pianist and opera singer, I first studied with her… My mom loves music & art 🙂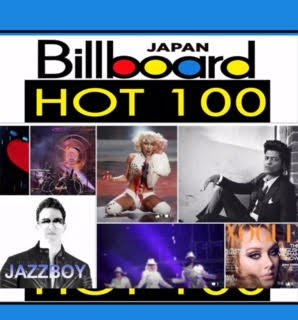 Rahul Soni: Who was your first music teacher?
Dino Fiumara :My father & my grandmother were my first music teachers.
Rahul Soni:Who are your favorite musicians? Groups? CD's?
Dino Fiumara: There are sooooooo many, from frank sinatra, bill evans, oscar peterson, antonio carlos jobim, wynton kelly, scott lafaro, eddie gomez, miles davis, chicago, steely dan, toto, and many, many more.
Rahul Soni: Which famous musicians have you learned from?
Dino Fiumara: All of them, we as human beings learn from all things and as an artist, from all musical genres and styles.
Rahul Soni: Do you teach Music?
Dino Fiumara: Yes, I have taught for many years beginner to advanced, traditional to jazz emphasis
Rahul Soni: How often and for how long do you practice?
Dino Fiumara:Not enough (right now)  hahaha, I used to practice for several hours, almost every day, many times even after gigs, but my hands and brain are burned out 🙂  but, it is essential no matter what level.
Rahul Soni: Do you have any albums on the market?
Dino Fiumara: Yes, my first pop jazz album titled "JazzBoy" (available on iTunes and CD baby) has received tons of accolades around the world, from some very high profile "a" list artists & agencies with great recognition in the industry, I'm very proud and honored for this!!!
One of the love songs "i will wait for you" was no. #1 for many weeks in parts of Japan and in Japan's top 100 billboard charts with the great lady gaga & Bruno mars 🙂
Rahul Soni: Do you have new projects and performances coming in the future?
Dino Fiumara: Yes, i am very excited to say that i have many new album projects in the works, 3 new funky pop jazz albums and my first Brazilian album already in very early production stages …performances to come in the future 🙂
Rahul Soni: What message you would like to give to new talent?
Dino Fiumara: Well, always practice and nurture your craft, continue to learn and be "open to learning all your life", this is how we grow (not just as musicians) but as human beings!!!!  Also, develop one's business sensibilities and realize that the music industry is so different than it ever was, so, navigating through is a super challenge.  Stay true to oneself,  keep healthy and clean, all that junk about drugs, too much alcohol, smoking, unhealthy lifestyle is totally stupid, take care of your mind, your body and spirit and be happy 🙂
Thank you very much Jazzy Boy for sharing your journey with us, I think it will really help new singer and musician to develop themselves in Music Industries, Check out some latest songs at SoundCloud Its been a really great time with you, Thank you once again.