5 HOME REMEDIES TO GET RID OF PIMPLES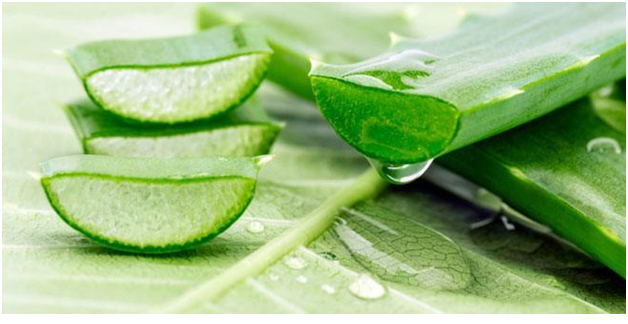 Pimples are a part of almost everyone's teenage years. You either witness them on your own or a dear friend's face. The latter is less worrying though because it assures you that having pimples is as normal as anything if your friends have them too. You sometimes may even have nightmares that while everyone else is going to look flawless on your school farewell day, you will be the one clicking their pictures, because you don't want to keep a record of that. We tend to pop them often. That is the most common mistake we all do when we see the alien pea sized pimples for the very first time on our face. The very first step is to train your brain about how normal it is and not go "Oh! It is just like bubble wrap" about it. It is a test of your temperament to avoid popping them. And don't stress over it because it's not worth it, just like your marks, no they are actually. Your friends might tell you that stress leads to more pimples, but they are also just as old as you, so better not take that seriously too! Now before you splurge on the cosmetics and believe they can do miracles on your skin, let us help you with five natural home remedies that can help your skin get better and are good for the skin rather than cosmetics.
Rose Water
Cleansing of the face is one of the most important exercises one should include in their schedule, especially during teenage and it won't harm you if you made it a habit for later years too. Outdoor activities bring your skin in contact with dust which is terrible for your face which leads to clogging the pores further leading to the process of having pimples/acne.
The best thing you have available at home or a chemist nearby is rose water. It helps you clean your skin thoroughly and refreshes it again. In addition to that, you smell like a rose.
Method:
Take a cotton ball and pour some rose water. Apply all over the face gently at night. You can also clean your face once you come back home after a long day at work. It will help in cleansing your skin and help you get your glow back! Make it a habit of adding rose water in every single pack you apply to your face, and soon you will see the positive results.
Sandalwood Powder
Sandalwood is one of the best remedies for acne-prone skin. People have been using sandalwood since ancient times. Sandalwood powder makes your skin fresher, and now you smell like sandalwood, which is a good thing.
The Method:
As sandalwood powder is readily available at home or a chemist or a general store nearby, you can mix it with water, make a smooth paste and apply all over your face, so that while taking care o your skin, you can also scare the living daylights out of someone. Keep the pack for about 15-30 minutes to dry out and wash it gently. Pat dry with a towel, lightly!
Make this sandalwood pack your routine that you can practice fortnightly. Do not apply this pack regularly as it will suck all the essential skin oils from the face. In case, if you have dry skin make sure you moisturize your skin thoroughly after you are done with the treatment of the pack.
Aloe Vera
Aloe Vera's natural properties help to reduce skin inflammation. It's highly beneficial for acne prone skin. Treating your skin with Aloe Vera may not give you results overnight, but at least it's not damaging to the skin. Also, now you smell like Aloe Vera which does not smell as good as rose or sandalwood.
The Method:
You can gently scrub the aloe Vera gel from the leaves and apply directly to the face, without trying to eat it. It can be kept overnight or washed after a proper interval of time. You will soon start noticing fewer breakouts and softer skin. You can add aloe Vera gel to your face packs or face creams for additional benefits!
Honey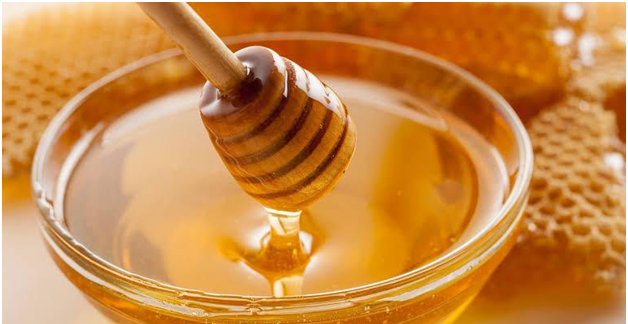 Honey is an accessible ingredient yet a bit messy when it comes to the process. Honey from years has been used as a medicinal option when it comes to healing the problems naturally. Here's how honey will help you get rid of that zit popped in the very last moment.
The Method:
When a large zit pops out of nowhere, honey is the savior! At night, slather on a little honey over an extra-large pimple. Cover this with a band-aid, and sleep with the band-aid. The next morning, remove the bandage, be amazed at the lack of a pimple, and rinse your face thoroughly. Honey helps to smoothen your face and heals the breakouts naturally. You can also add some sugar granules to honey to give it a scrub effect to cleanse your face profoundly or add lemon drops for the best of effect.
Lemon
Lemons are the easiest available ingredients you can find at home. Lemons might slightly be harsh to your skin as the citrus might cause a little burning on the zit. Try to apply lemon juice with a cotton ball on the area and rinse after a while. Wash your face with regular water and use a towel to pat your skin dry. The additional benefits of applying lemon juice on the face are it helps you fight the spots and makes your face tone brighter.
Lemon and Rose Water
Two is better than one, not the pimples, but a mix of remedies is all we are talking about.
A simple homemade mixture of lemon juice and rose water can do wonders for your skin and help you get rid of the pimples to some extent.
The Method :
Mix 2 tablespoons of lemon juice with double or more the amount of rose water and apply it on your face or to the pimple prone areas. Let it dry. The lemon juice in this mixture might cause a burning sensation on the pimples, but rose water is as soothing and balances the effect. Once you feel the mix you applied has dried up, wash your face with regular or Lukewarm water. Pat dry with a clean towel gently.
Water
Yes, you read that right. Water alone can do a lot to help you take care of your pimples.
Keeping yourself hydrated can help you get rid of toxins or germs that are trapped within your skin, which without sufficient hydration are difficult to get rid of, which in turn can increase your chances of having acne. Your acne problems might get worse if you have oily skin. Oily skin may be a result of inadequate hydration. So, consuming water at regular intervals can help reduce your acne problems to some extent, if above is the case.
The Method :
Apart from proper intake of water, washing your face with clean water at regular intervals can help to a great extent too as it cleans your skin pores and gets rid of the excess amount of oil which may cause pimples later on. It also moisturizes your skin.
These home remedies are usually a slow process and do take time to make a significant impact when it comes to healing a pimple, but they do wonders in given time. Apart from the outer skin care procedure one should also take care of by an intake of an adequately balanced diet and maybe add a little exercise in one's daily routine. Rest, if the zit is still there? Make sure you accept and embrace your skin the way it is and be proud of it every moment. You are beautiful!
Author's Bio
Mudabbira Khan is an English Hons. Graduate. She is passionate about writing, blogging and currently working as Contributing Editor on various portals like BestKodiAddons.info, TheArticle.in (News Portal) and few it others.