Entrepreneur Advice: How to Start a Restaurant That Everyone Will Love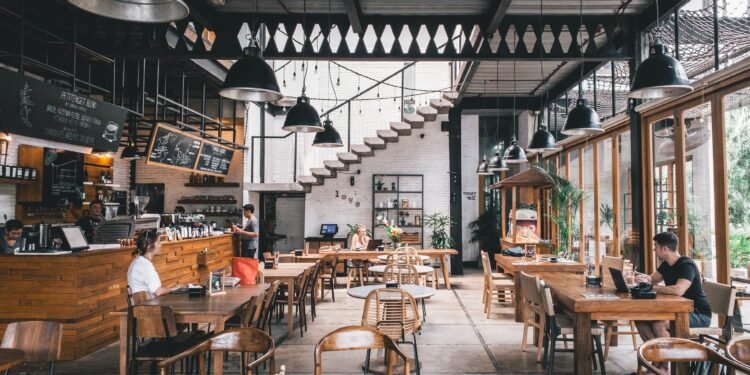 Due to the busy lifestyle of modern times, more people turn to restaurants for their meals. That said, the food industry is thriving and you can definitely find a spot in the market for your own restaurant. However, if you want to succeed, you'll need to come up with a thorough business plan and follow some basic steps. When your goal is to create a place that everyone will love, you'll need to work some more details into your business plan than keeping it purely straightforward.
The Concept of Your Restaurant
Now, it's never easy to cater to everyone when it comes to the overall look and feel of the restaurant. When choosing the right concept and branding for your own food place, it would do you a lot of good to perform thorough market research and check out how your biggest competitors attract a varied audience. The fact of the matter is that certain design and look will always appeal to one demographic more than the other, but you can do your best by keeping the design elements a tasteful blend of modern and cozy.
Furthermore, you should think about how you're going to market your restaurant. If you want to make a name out of your brand these days, it's not just important to have a great menu and an in-house service; you also have to provide delivery as well as quick meals for the go. This is how you can cater to Millennials, Generation X, and Baby Boomers most effectively.
Come Up with Your Menu
Before you proceed, it's crucial that you somewhat craft your restaurant's menu. This will be the foundation of your further activity, such as getting the right equipment and hiring qualified staff. Remember, it's not necessary to create a complete menu right from the start, but you should have a basic idea of what kind of food and/or cuisine your restaurant will specialize in. Once you open up your restaurant, you can further improve and enrich your menu.
Get the Funding You Need
Aside from your own capital, you have to obtain the necessary funding for your restaurant. This doesn't only include the launch and equipping the restaurant, but also the management of the initially lower cash flow. Work out the costs needed for your restaurant to function properly on a daily basis for the whole year ahead so that you can apply for restaurant loans and/or look into potential investors and partners.
Choose the Best Location
Photo by Megan Markham on Unsplash

Unless you already have a location in mind for your restaurant that's non-negotiable, you should take your time to find the ideal space for your startup. Essentially, your goal is to open up a restaurant in an area that's easily accessible via various forms of transportation as well as clearly visible from the street. Check for the minimum wage of the area so that you can include the staff wages into your business and budget planning, together with the cost of the lease and the ability to adjust your menu prices. Also, opt for a location that's not too close to your competitors.
Make Sure the Place is Comfortable
In order to create a restaurant that everyone will love, you don't only have food you'll serve to focus on. It's also imperative that the overall setting is pleasant for your customers. Opt for furniture design with adequate support so that people feel excited about eating at your place. Of course, the ventilation has to be superb, with a functional heating and cooling system for the interior together with refreshing mister systems for the exterior eating area. While fast food places typically use bright colors, it would be better to opt for soothing tones that will match well with your restaurant concept that both delivers and serves food. Most importantly, make sure that the bathroom area is clean, functional, and clutter-free.
Obtain Necessary Permits
To open up a restaurant without legal troubles, you have to apply for the necessary permits and licenses that allow you to work as a food provider. There are different state, federal, and local licenses and permits to obtain, which is why it would be most practical to get professional legal assistance on the matter.
Get the Right Equipment and Staff
For things to get going, you need the right restaurant equipment together with a reputable food supplier and staff that matches your menu concept. In general, it's your best bet to always work with the most renowned equipment manufacturers and food suppliers if you want a long-term and stress-free relationship. Depending on the size and concept of your restaurant, you'll also have to hire qualified staff. Typical positions include the executive and sous chefs, cooks and servers, general manager, bartenders and hosts, as well as food runners and dishwasher.
Even though opening up a restaurant is a costly startup from the get-go, it's also a good move to invest a bit more in the marketing as the revenue is bound to be worth it in the end. Aside from traditional marketing, make it a point to utilize the reach of online marketing practices such as social media to create hype around your new food place.