Fat Removal Treatment VS Home Remedies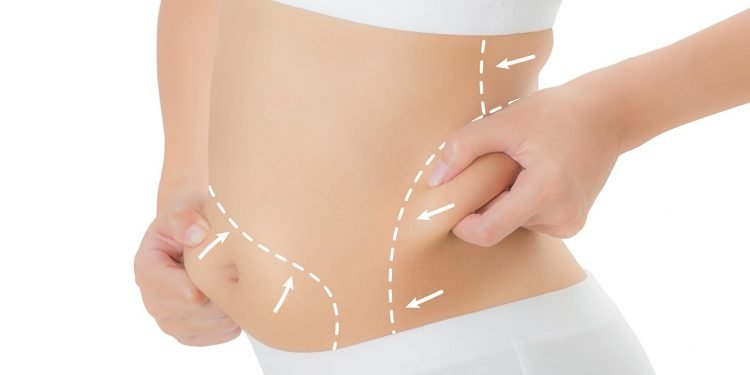 Are you an obese person? Have you tried exercise and a specific diet plan but still you need a fat removal treatment? Have you tried pills and other ways and now you want to go for something legitimate? Thanks to the latest technology, the latest fat removal treatment methods allow getting rid of extra and stubborn fat from your body. But still, some of the people are stuck between choosing the latest and traditional techniques. The purpose of writing this post is to provide a clear difference between fat removal treatments and home remedies. Read this article till the end to clear your viewpoint and make an effective decision.
Fat Removal Treatment
Both invasive & non-invasive options are available to get desirable results.
Surgical Fat Removal – Some of the people prefer to get a surgical procedure for fat removal because it provides permanent results. Hence, the procedure comes with the long recovery period. Liposuction and tummy tuck are the surgical options to remove fat. These options provide long-lasting results as per your requirement. Well, the risks are more in this treatment option. These risks may include scarring, infection, bleeding, swelling, anesthesia risks, change in skin sensation, asymmetry, etc.
Non-surgical Fat Removal – Thanks to the latest innovations in technology, now it is possible to get rid of stubborn fat and enhance your body shape without a surgical procedure. Most of the people are afraid of surgery and they don't want to go under the knife. Such people also want to get the benefits but surgical procedure don't let them do this. Now, a number of procedure techniques are accessible through which you can get your desired results. All of these methods come with their own risks and benefits. You need to look into the complications before choosing any procedure. These techniques vary into the mechanism. Local anesthesia is used to perform them. Hence, for any procedure, your surgeon should be experienced and board-certified. The procedures are approved by the FDA Well, you need to get them from a board-certified practitioner.
Home Remedies
Home remedies are also available to reduce fat. There are the people, who don't want to get any surgical or non-surgical procedure to achieve the results. Belly fat is a reality that every person may get. There is no wonder that everyone wants to lose belly fat. In fact, you should because it not just makes you look bad but also dangerous for your health. Dandelion tea, cranberry juice, green tea, hot peppers, chia seeds, coconut oil, ginger tea, herbs, fish oil, lemon water, cinnamon, garlic, and honey are the effective and most used remedies. Also, you should drink plenty of water and make the required & positive changes in your lifestyle. Keep in mind that home remedies don't come with fast results and you have to wait for a specific time period to see any visible results. So, be patient when deciding to use such remedies.
Which procedure is best?
When it comes to choosing one procedure from lots of available procedure, it needs brainstorming. Actually, it is not an easy task to decide something. First of all, you need to know each and everything about all procedures. The information includes the basic purpose, how the procedure will be performed, what the benefits will be, complications, recovery time period, and end results. Cost is another aspect that you should know as it is necessary to get the procedure within your budget. Management is necessary to get satisfactory and optimal results.
When you know all of the above-mentioned information, it will be easy for you to compare and reach an end result. Home remedies also work for some people but it requires time and regular application. In this busy routine, no one has enough time to take a procedure on the daily basis for months. No doubt, home remedies don't provide any kind of side-effects. Though, surgical and non-surgical options also contain potential side-effects that go away within a short time period with proper care. Now, the decision is yours! You need to analyze your problem, get information about all possible solutions, compare them, know the expected results, and then make a final decision. You may get help from your doctor, family or friends. The results come with increased confidence and gorgeous body image.