Picking the Right Medicare Plan for You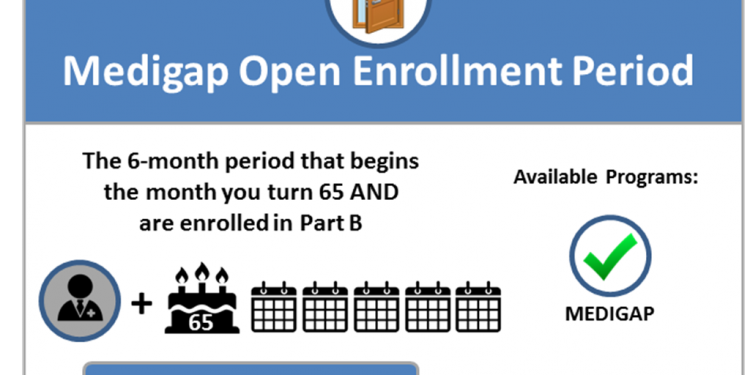 The standard of living has been constantly changing over the years and so are personal medical needs. If you are like most people, you might have spent your life choosing a health insurance plan with the help of an employer. And now when you are 65 – already eligible for Medicare – there might be an urge to reevaluate your medical options to make sure you have invested in the right plan.
However, with 100s of sales pitches trying to convince you of what you really need, it is necessary that you have a clear vision of your medical wants and needs so that you can make the right choice when it comes to choosing a Medicare plane. Thus with keeping that in mind, given below are simple hacks that will help you untangle the complicated mystery behind choosing the right Medicare plan.
Summarize your Needs
Needs often vary from person to person and/or year to year. Thus, the first step is making a list of drugs or dosages you plan to continue to consume in the coming year. If you already have a Medicare Advantage Plan, review its benefits that you have been enjoying over the past years, and try to predict the type of plan you would want to invest in.
You cannot predict what will happen to your health, but you may have some regular expenses that you know will continue – such as visits to specific specialists – and may anticipate some special medical needs for the upcoming year. All of this information will help you choose a better Medicare plan for yourself.
Medicare's Plan Finder
It is always a better idea to compare all the Medicare options available, and a great tool that will help you compare is the Plan Finder tool. With Plan Finder, you can compare the premiums and co-payments for all of the plans available in your area, and estimate the total costs for your drugs and dosages.
For example, for Part D, type in your zip code, the drugs and/or the dosages you take; to compare plans. The tool will calculate the total costs for each plan in your area. For Medicare Advantage plans (called "Medicare Health Plans" in the tool), you will add your general health condition in the "refine your search" column to estimate the total costs for the year for someone with your general health status. My friend who is working with paperdoers told me about the plan finder tool.
However, the Medicare Plan Finder does not have a list of doctors for each plan thus make sure you contact the insurer to confirm if the doctors are included in the Medicare Advantage networks you are evaluating.
Know What to do and When
With Medicare, there are specific time windows to make decisions or get enrolled know as Enrollment Periods. If you fail to enroll during the enrollment period, you may have to pay penalties when you do join.
Given below are all the enrollment periods that an eligible person can consider if signing up for Medicare:
Initial Enrollment Period is the first time you can sign up for Medicare.
Special Enrollment Period is for people who choose to keep current coverage past their 65th birthday.
If you miss your Initial Enrollment Period or your Special Enrollment Period you have 2 additional periods to enroll – General and Open Enrollment Period
You may want to enroll in a Medigap plan to enhance your Medicare Parts A & B coverage. This is often termed as the best time to sign up for Medicare.
A Medicare Questionnaire is also available to make the review simple and give you a personalized report on what you need to do – and when.
Original Medicare or Medicare Advantage?
For new enrolls, this is the big first decision. Original Medicare comprises of two parts: Medicare Part A, often called hospital insurance because it covers costs related to hospital and Medicare Part B that covers doctor visits, lab work, outpatient services, and preventive care.
Part A is free to most people who qualify for Medicare however you need to pay for Part B. The standard premium this year is about $134 (prices may vary) a month, which could be higher if your income is above a certain threshold.
Instead of Original Medicare, you can also opt for a Medicare Advantage Plan (Medicare Part C) which act more like an employer-provided group health plan and are sold by agents working for insurance companies approved by Medicare. These plans include prescription drug coverage and cover more services than basic Medicare. You pay a premium for the Advantage policy on top of your Part B premium.
One way to choose? Look at your prescription drug needs, whether there is an out-of-pocket maximum, which doctors are covered and whether you can pay a higher monthly premium.
Need Some Extra Help?
The Medicare Plan Finder has tons of information about all the plans available in your area, but it could be complicated to navigate. In such circumstances, get personalized help from your local State Health Insurance Assistance Program (SHIP). Just visit Go to shiptacenter.org or you can also find ratings of Medicare Advantage plans from the National Committee For Quality Assurance to get a better idea of what plans are at the top of the chart.. Thus, before finalizing a Medicare plan get your research done so that you can enjoy maximum benefits at the end of the day.
Author Bio
Saun advises major health care organizations on Medicare, Medicaid, and health reform policy, finance, and business strategy. Currently he is working with topassignmentexperts.