10 must follow tips for Summer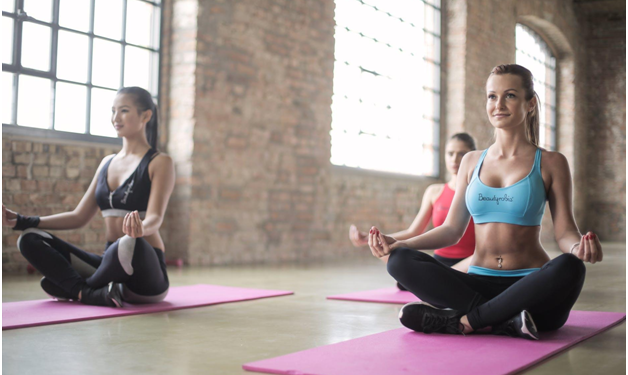 It's that time of the year when you pull out your linen, your sleeveless floral dresses, and sunblock. The scorching heat could be tough on the skin, but you need not to worry. To avoid the hassles and keep your skin radiating like before, we have come up with easy steps. Just follow them and make summer's your best friend.
Stay Hydrated
Be it home, at work or out with friends. Don't forget your bottle of water. Always keep it handy. Summers could be draining, you tend to sweat a lot and your cells could lose a lot of water in order to maintain the moisture level in your body and not feel weak.
You can also make your regular water into infused water. Try adding cucumber, lemon, and mints to get that refreshing water. You can also add watermelon or strawberries. Just make your regular water more interesting and yummy. Infused water also helps in maintaining your skin looking beautiful and healthy.
Try to have at least 8-10 glasses of water in a day and add lots of fruits and juices in your diet.
Moisturize
Don't forget to moisturize your skin. Problem with summers is extreme heat tends to suck away body moisture, making it dry and flaky. Dry skin can cause dullness which will require you to butter up. Choose a non- greasy/gel based moisturizing cream which contains glycerin, vitamin E, and water.
Slather it on your body every day before getting out in the sun.
Exfoliate
Exfoliating your skin is very important in summers. For any treatment or cream to work, you need to keep your skin clean. Exfoliation also allows you to get rid of the dead skin and in return lets your fresh skin breathe.
Try to maintain a balance between the homemade and market-bought exfoliators.  Try and exfoliate every 2-3 times a week.
 Sunscreen
Be it any season of the year never skip applying sunscreen. Opt for SPF 30+ and always re-apply it every few hours. Sun rays could do a lot of damage to your skin than we ever know. Dryness, flaky skin and dark spots are few of the signs of skin damage. It's better to work on it before the problem becomes worst.
Healthy Lifestyle
Opting for eating healthy is the most essential of all the steps. Eating healthy should be a lifestyle and not a choice. Add a lot of veggies and fruits on your plate and go for boiled food. Eating a lot of salad and smoothies and infused water, will not only keep you active but will also keep your skin refreshed and beautiful.
Go for Minimal Makeup
Minimal makeup is best for summers. With the excruciating heat and sweat, too much makeup tends to make your skin cakey. Go for nudes shades and waterproof products. Use foundation or bb creams and lip balms with SPF. Go for lighter eyeshadows or just mascara is enough.
Also for the upcoming sunny days, everyone needs to plot for the summer wardrobe's change-ups. To overcome the extremity of the heat we need to crave clever new street style fashion for the toasty temperatures coming our way. Think of bold prints and colors and retro influences.
Get in Shape
After a long time of winter layering, it's time to take out your cold shoulder tops, shorts, and skirt. Getting in shape and shedding a few extra kilos is the need of the hour. Just concentrate on your diet and gym regularly, you can also go for yoga lessons. Yoga helps in keeping your mind and body both healthy.
Take care of your Feet
Go get a pedicure and keep your feet clean and pretty for those summer slip ons. Keep a scrub and file in your shower and clean your feet each time you are in there. You will notice a major change in your feet, which are more subtle, pretty and slipper ready.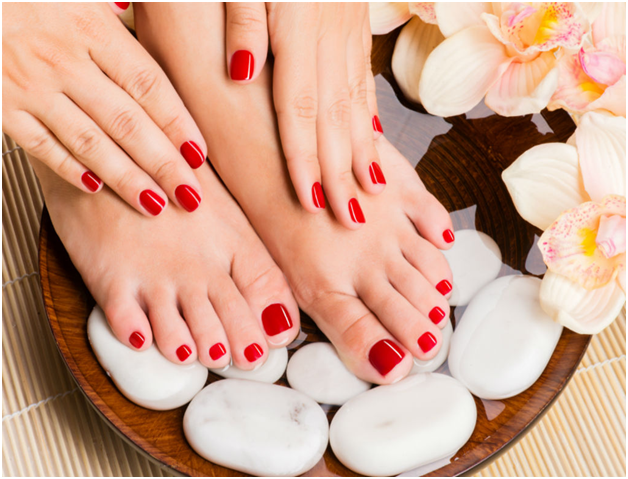 Feed your Face
The best tools for your summer skin is already in your fridge. Add a lot of watermelons and strawberries in your diet. Take the pulp out of it and apply it all over the face in circular motion for 2 minutes, the outcome will be a bright, spotless skin. Stock up on oranges and all the water-based fruits.
(a) Protect your Locks
Summer heat can do a lot of damage to your pretty glossy locks. Always cover them when out in the sun. If you plan on being a lot in the water, try to wear a cap and use mild conditioner. Get regular hair spa if possible. Minimize the use of hair straighteners, irons and other heating products.     
(b) Summer oils
Stack up on olive oil and argan oil. These oils are very rich in vitamin E, which is essential for summers. Have one tablespoon or apply it on your skin or add it to your salad.
Take up a Hobby
Summer is the best time to take up a hobby. Go for swimming, gardening or any outdoor activity that helps you enjoy the summer sun. These activities will not only help you burn some calories but being around nature will also keep you healthy.