5 Transitional Seasonal Looks You Should Be Eyeing On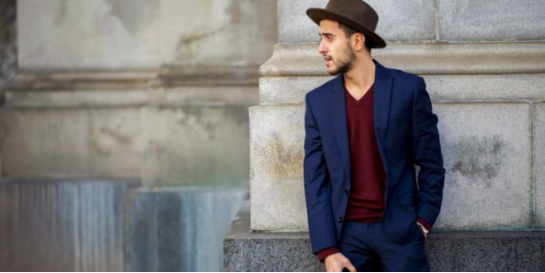 We all have that time when it is neither summer nor winter and it gets very difficult for us to understand what should be worn for that moment. Are you on the same platform with me? It is probably the trickiest time when you're not left with options that you can consider for that period of time. What kills you more is when the sun shines brightly giving you the heat whereas; it'll start pouring in no time and the sun goes down earlier than you think.
Hence, this is the time when you should be worrying about graver things rather than what to be worn because we've backed you up from that end. Following are the transitional seasonal looks that you should be eyeing on for the summer-autumn-fall period.
The accessorized summer look
As we mentioned, it is part summer part windy and part chilly these days. Which means, you cannot literally pull out the cardigans and sweatshirts as of now. Hence, you have to put all the clothes away that boast summer-friendly which includes swimwear or summer-inspired men's underwear styles and more. Now, you can pick those pieces which you've kept for the cooler evenings and accessorize them. Whether you wear a scarf around your neck or invest in a bomber jacket, functional accessorizing is essential. You have a such a wide variety of accessories available in the market to compliment all your looks.
The floral addict
Now is the time when you can actually flaunt your love for floral print without being too pushy. Autumn is the time when you have leaves everywhere you go, so why not refresh your wardrobe with some exotic designs for yourself? Whether you choose a chic floral shirt or a trouser that flaunts your love for floral prints, make sure that you DO NOT go all floral. Keep the ratio 1:2 or 1:3. Here, 1 is the floral piece whereas; the 2 or 3 are the solid pieces that compliment the 1. In fact, they'll be the ones who'll let the floral shirt stand out on the personality.
The fit and casual guy
You might have heard a lot about the chaos that the fashion industry was talking about when it comes to the form fitted clothes. Well, now is the time when you go a little lenient on that end with a relaxed fit rather than going all crazy about the same. When you find yourself going lazy, you can always pick something that would compliment you as well as make you feel relaxed. For example, a solid colored tee with a monochrome casual suit & trousers. This is probably is your go-to style for a lot of occasions. You can accessorize the same with sneakers and others.
The weekender guy
We all have plans for weekends. Sometimes your plans change more quickly than the weather outside. So, you need a look that would go with anything and any kind of plan. A pair of relaxed chinos with a tee and a denim shirt (kept open) would be an ideal option that would keep you cool and be looking good.
The autumn-colors look
Autumn is all about colors that make you look handsome. Yellow, orange, rustic reds and other shades are the autumn colors that you really should invest in. Whether you wear it as your outfits or have it on the inside, what matters is that the colors should give you feel of the same.
Which is your favorite of look that you would want to have during the transitional season? Do let us know in the comments below.