Best PDF Apps For Your SmartPhone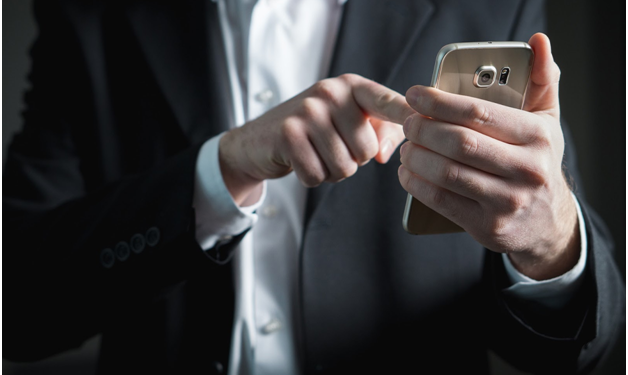 Portable Document Format (PDF) is one of the safest and most common ways to transfer a document to another person. Virtually any computer device can display them, and they will always look the same on almost any device no matter what operating system they are using, with layouts and formatting being intact. That is why PDF is one of the most popular file formats in use today.
If you are a type of business person who deals with a lot of PDFs and is constantly on the move, then you definitely need mobile applications that will let you manage all of those PDFs you come across on daily basis. For instance, you might need apps that will let you convert PDFs to another file formats or attach your comments to documents that were sent to you by your colleagues or employees.
In today's article, we'll take a look at some of the best PDF apps for your phone.
DocuSign
DocuSign represents one of the most secure and easiest ways to sign and get your documents signed on a mobile device. The main app feature is to open documents and sign them, fill them out and send them where needed by email, Dropbox, Box, Evernote, Google Drive, and more. The app allows you to add "sign here" tags which show exactly where to sign, set the signing order for multiple parties and you can also receive real-time push notifications when a document has been signed.
Price: Free
PDF Converter Ultimate
As the name implies, it is the ultimate converter for your mobile device. PDF Converter Ultimate allows you to convert your PDFs to more than 20 popular file formats and vice versa. Conversions are accurate and very fast, layout is preserved, and the app uses the best-on-market OCR technology so even scanned files can be easily converted. There is no limit on file size or number of files you can convert and the app can convert Gmail attachments, as well as files from Dropbox, Box, Google Drive, OneDrive and more. All conversions are done online on the servers, so the app won't drain your device's battery and will use your processor and RAM in the most efficient way.  If you are constantly on the move and at the same team deals with a lot of PDFs this app will greatly help.
Price: Free
Fast Scanner
Fast Scanner turns your mobile device into a multiple page scanner. The app can scan various paper text like documents, notes, whiteboards, invoices, receipts, business cards and more. It will scan your documents with the help of your smartphone camera and then turn them into PDF or JPEG files for further use. Despite being light on your device (only 35MB), the app comes with the variety of handy features for sharpening and cleaning the scans as much as possible before finalizing your work.
Price: Free
Xodo PDF Reader & Editor
Xodo is possibly one of the best all in one PDF readers that are completely free. The app supports quick file loading and smooth, intuitive navigation. With Xodo, you can read, annotate, sign, fill in PDF forms and share them. You can even take notes, bookmark pages, save files to the cloud services and manage your files directly from the app. There is also the option to write directly on a PDF, highlight and underline text. The app has auto-sync feature and you can annotate PDFs in real time with others.
Price: Free
Moon+ Reader
If you like to read books on your mobile device, then this app is for you. Moon+ Reader is one of the most popular ebook readers on the market. The app is fully loaded with various handy features like auto-scroll, dual page mode (for landscape), intelligent paragraphs, theming support, tons of visual options, and more. As expected, the app supports many different file formats like EPUB, EPUB3, .txt, HTML, .rar, and, of course, PDF and many more. The app is also localized in 40 languages.
Price: Free
Available on: Android
PDF Expert
PDF Expert is a necessity for anyone who signs, reads, highlights and fills out PDFs on their mobile device. The app exists for a couple of years which means it is polished, easy to use and has a user-friendly interface despite a large number of features it has. PDF Expert lets you mark important information in PDFs by highlighting, underlining, drawing and more. If needed, the app lets you fill PDF forms with interactive fields like text fields, checkboxes, and radio buttons. Also, it allows you to sign documents using e-signature technology.
All of your PDFs can be password protected and encrypted so you can preserve your files from unauthorized reading. Comments and notes can also be added to your documents, as well as bookmarks. The app can link to the most popular cloud services like Dropbox, iCloud, Google Drive and with 2-way sync it supports, you can work directly in the cloud. The app stands out with the unique feature that lets you see all your past annotation changes which can then be individually deleted simply by swapping.
Price: $9.99
Available on: iOS
Evernote Scannable
Evernote Scannable is designed to appeal to people who use scanning option in the standard Evernote app but don't use any of its other functionalities. Not only is the scanning feature much faster than in the original app but also the app automatically rotates, crops, and adjusts images so your scans are crisp clear. Scans can either be exported as PDF or JPG files to Evernote and other apps, or shared with your colleagues via email or text. All sort of things can be digitized and scanned with Evernote Scannable like important documents, business cards, whiteboards, receipts and more.
Price: Free
Available on: iOS
If we missed any of your favorite PDF applications, please let us know in the comments below! You can also click here to check out our article on how to utilize Android app in order to enhance your business.