6 Striped Style Clothes You Should Have in Your Wardrobe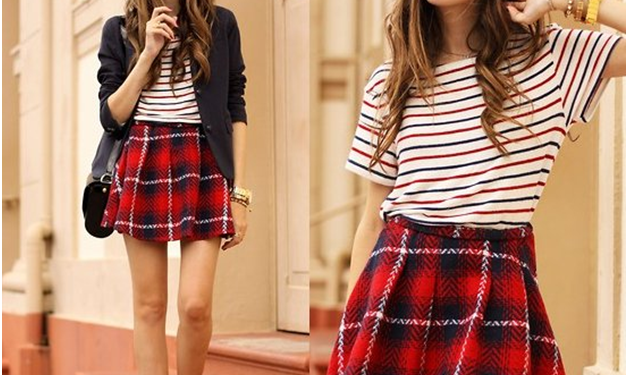 Whether it's vertical or horizontal, stripe is a pattern that never goes out of style. Nothing is more striking than this pattern, love them or loathe them. Season after season, women continue to incorporate the pattern to their ensemble over and over again. Nowadays, striped clothes are being updated and they will no longer be about the striped t-shirt.
It isn't typically a challenge to incorporate the print to different wardrobe pieces. It can get tired when you overly wear that one striped piece you own, so if f you want something a little more demanding than this piece, then you came to the right place.
Stripe patterns are so safe because they go with just about anything in your wardrobe and they give your figure a flattering look, making the pattern so fun to mix and match with. You can mix colors from standout rainbow stripes to nautical-inspired styles, create layers and shape shift. With this popular style pattern that will let the basic pieces be the star of your outfit.
There's plenty of ways to wear them! Remember, not all stripes are created equal. The trick is knowing what color, size and orientation will suit each body shape.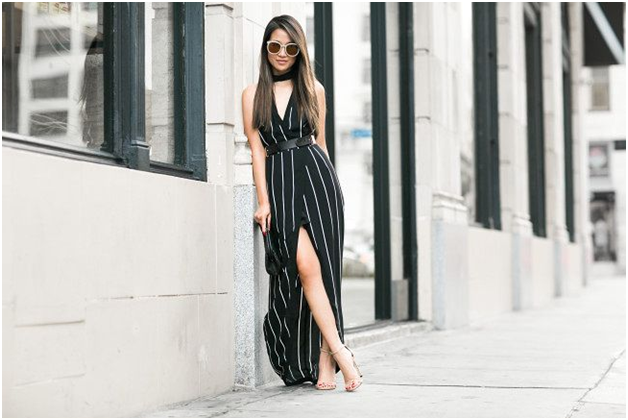 Horizontal Stripes vs. Vertical Stripes
Horizontal stripes will make you a bit wider, which is the perfect choice for women who are petite, while vertical stripes are for curvier women because it will help them make women look slimmer.
Looking Thinner
Horizontal lines are known to be worn only by the brave. It is advised you choose a top in dark shades with light horizontal lines that reaches the thighs. If you're pear-shaped, avoid striped pants as this will highlight your curvy hips. Make sure to always reach for black tones of wardrobe pieces when pairing them with stripes.
Mixing Stripes with Stripes
Create a classic, femme outfit with stripes for spring and summer by missing two striped pieces together. It would look best if you focus more on the tones of the outfit's color palette, making sure that they look similar and in the cool range. For instance, wearing a white sweater with purple lines and adding a purple scarf with white lines then finishing off the look with dark blue A-line skirt and a gray pair of high heels will create a subtle yet fashion forward outfit.
Another look you can create is piling the patterned knit with classic tailored trousers.
Trans-seasonal Statements: Striped Jumpsuits
Sometimes it's best to re-charge the wardrobe with something that's really statement-making. Striped jumpsuits aren't something you see every day, but if the style is too bold for you, tone it down by adding a leather or denim jacket.
Complete your look with classic black flats or sandals and then add an embellished look for a bolder look.
Striped Knits – A Fail-Proof Top
This can be worn with just about everything – A-line skirt, leather pants, denim skirt, leggings and more. However, a winning option are preppy styles when looking for the perfect striped knit sweater.
Another outfit you can wear this knit is with slouchy denim. Add a tailored blazer to instantly elevate your look.
Vertical Lines Pants
Also known as pajama style pants, these super versatile pants are perfect whether you wear it with tucked in or untucked tops. Make sure to choose chic striped trousers in different line width and in the shades ivory, navy or taupe. These are considered the perfect pants for spring and summer on the office days but works well for the weekends also.
Eclectic Stripes
Some women shy away from the print because it can play an optical illusion, making them larger than they really are. But if you also want to start incorporating it into your wardrobe, avoid horizontal and vertical, but instead, choose eclectic stripes. It will give you a more unique look and will challenge you to think more creatively and dimensional looks.
Inject Stripes into Evening wear
It may be hard to pull off, but adding a fluid shape dress with abstract stripe is the perfect solution for your boring and plain fashion woes. Don't just limit yourself to those dresses you see in stores, find a catwalk-created dress that will make you feel cooler than the rest.
Stripes in Midi-Skirts
Elevate your midi-skirt game by choosing one in multicolored stripes. Opt for a classic simple camisole as your top then finish off the look with a pair of high heels and clutch then you're good to go.
Diversify the Prints
You can't just pair stripes with stripes, but also with other prints as well. We're talking about floral, Aztec, geometric or any other fun print to let your outfit of the day a fun and unexpected ensemble.
Stripes with Plaids
They actually go together no matter what they say. While we know mixing patterns can be tricky, if done correctly, the two patterns will look amazing together, giving your clothing more individualistic feels. However, you must remember to keep the colors you're wearing to a minimum because if you add a lot of colors, you will surely look sloppy and out of this world.
Make sure that these prints are around the same print size, which means if small stripes, then small plaids.
Thinner Stripes are Flattering
Form fitting pieces like dresses and skirts that come in thinner stripes are more flattering than larger print ones.
Few More Tips
The wider the stripe, the bolder the statement your outfit is going to make.
If you're still unsure about stripes, try pinstripes first by making your way to wider stripes. Pinstripes gives a professional vibe when you wear it to work and for casual wear as well.
Stripes have earned their place as something far more concrete than just a closet essential. They are believed to be a groundwork model rebelling styles, age groups and genders. Stripes have stood the test of time and have modernized along the way. Because of this, we say goodbye to the plain old striped t-shirt trend and say hello to other horizontally- or vertically-lined pieces.