5 Timeless Summer Fashion Staples for Ladies On-The-Go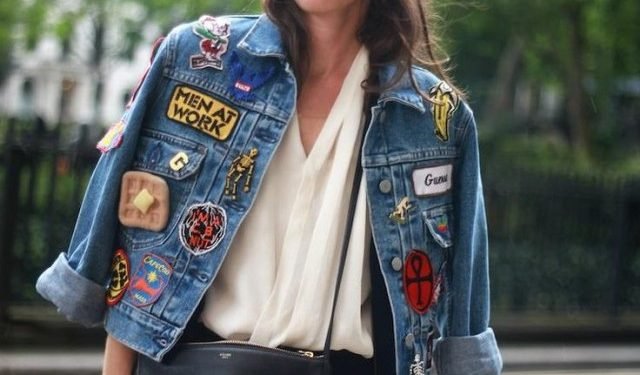 In the summer months when the living is easy, you don't want to be wasting time trying to put together outfits or finding yourself unable to fully enjoy the activity at hand because you are feeling uncomfortable in your clothes.
This is why it is crucial to fill your wardrobe with the most versatile pieces possible so that you can spend more time enjoying life and less time in front of your wardrobe exclaiming that you "have nothing to wear!"
To help you out, read on for five timeless summer fashion staples for women who are constantly on-the-go.
1. Midi Dress
When the hot days of summer arrive, there is nothing better than wearing something that helps you to feel cool (both in terms of style and heat). Enter the breezy dress — the timeless summer fashion staple that can be found in the wardrobes of the most fashionable women.
Whether you love to embrace seasonal trends or prefer to stick with your classic aesthetic, there is no doubt that you can find a midi dress that will work for you.
A breezy midi dress is one of those pieces that can easily take you from the beach to brunch, and anywhere else your summer wanderings take you. In other words, it is one of the most versatile pieces you can own. Additionally, no matter how tall you are, the length of a midi dress is perfect because you can seamlessly transition from daytime to evening with a swift shoe change.
The timeless style of midi dress provides you with the perfect base to switch out your shoes for something a little trendier, particularly if it is an organic cotton dress. This summer, look to pair your midi dress with sneakers or cowboy boots (this season's number one shoes) during the day and mules or barely-there kitten heel sandals for the night. if you are willing to have latest design summer you can go for Beachly Summer Subscription.
2. Espadrilles
If the Parisian women approve of this footwear choice for every summer, then you know that it is a timeless staple (they are the queens of wearing basics at an elevated level). This is indeed the classic sandal that you can bet will never go out of style. Generally, espadrilles have rope soles and a canvas fabric; although, you can, of course, find a wide variety of styles on the market.
For those evenings that you want to look your best, a wedge espadrille provides the ultimate balance between fancy and comfortable. Alternatively, if you are looking for a shoe that is practical for the office but stylish enough for meeting up with friends after, then a flatter leather espadrille is what you are after.
For a casual look, wear your flat espadrilles with a pair of shorts and a T-shirt, with a flowy skirt or dress, or with a pair of capri pants or jeans. On the other hand, for a more dressed-up outfit, wear your heeled espadrilles with a miniskirt or elegant shorts, with cropped pants and a blazer, or with a feminine cocktail dress.
3. Denim Jacket
Pretty much the only piece of outerwear you need during the summer months, the denim jacket is universally considered a wardrobe staple thanks to its ease of styling and the comfort it brings to the wearer. Plus, its wearability isn't just limited to one season; in fact, it can be worn all year long — from fall to spring and cooler summer nights.
That being said, there is such a wide variety of styles and shapes on the market that you don't need to be wearing the same one as everyone else, nor do you need to get bored with this piece. Whether you prefer a cut that is oversized and boxy or a perfect crop, you will be able to find one that will easily fit in with the rest of your clothes.
This year, consider upgrading your staple to a denim jacket with patches or other embellishments for a quirkier option. Alternatively, bring in some unexpected color with a pink-hued denim jacket that can still work as a neutral in your closet. For an edgier look, opt for a moodier gray hue.
4. Floral Prints
There is no denying that floral prints are a timeless summer fashion trend for women around the world. This print is all about having fun with your warm-weather fashion and welcoming the joy of summer while also giving a nod of appreciation to nature. Every year, floral print dresses and jumpsuits, swimsuits and coverups, and shoes and bags are designed in order to help you embrace your sophisticated inner lady.
While different floral prints can be worn throughout the year, during the summer time, it is best to reach for softer prints that combine pastel colors and vibrant hues, as these are the combinations that are guaranteed to bring a touch of femininity to every outfit. While shopping, look for items with lighter colors, less-defined shapes, and white backdrops.
This year, look to wear floral printed dresses particularly one with an all-over print and a ruffled collar. This style is perfect for the girl who is looking to do much traveling this summer as you can pack them easily and wear them for a variety of different occasions. In other words, it is a no-brainer choice.
5. Straw Bags
Straw bags are a timeless summer classic, and the perfect addition to your summer accessory collection due to the lightweight material and the natural tan hue. In fact, it is almost a given that its neutral color will complement all your summer outfits.
This summer, opt for a circular straw bag as the fun shape will set it apart from the more structured bags that (probably) make up your collection. For a more elevated design, look for one that has gold accents, tassels, or ribbonsfor some extra detailing.
Wear your straw bag with a striped shirt and your go-to pair of jeans for a classic look or with a white dress, espadrilles, and a straw hat for a lovely feminine look. Additionally, use this style as your summer version of a structured cross-body, for a stylish but practical outfit that has you ready for all types of summer adventures.
What pieces do you consider to be timeless fashion staples in your wardrobe?
Let us know your thoughts and any styling tips and tricks you have to share with the community in the comments below!
AUTHOR BIO
Ethiopian-born and Dubai-based fashion designer Feiruza Mudessir discovered her curiosity to mix the traditional with contemporary at a young age, and this has become the trademark of her designs today. When you slip into one of Feiruza's creations, you can almost hear the rhythms of Africa, the beats of India and the vibrancy of Dubai – this distinctive and colourful mélange is just what Finchitua is about.