Top 5 Metaverse Development Companies in New York
As per the reports of Fortune Business Insights, the metaverse market globally is growing at a CAGR of 47.6%. And it is expected to earn a revenue of up to $1527.55 billion by 2029. Besides, over 78% of businesses are all set to leverage this 3D space technology in their processes.
Consumers' increasing interest in online shopping, gaming, and virtual tours and the huge implementation of the metaverse in various industries like real estate, banking, finance, healthcare, entertainment, and many others has contributed to the massive expansion of this technology.
It is evident that businesses would like to utilize the opportunity and implement metaverse-based applications to grow and grab more success. So, the demand among them has increased more than ever. Such massive demand for this 3D space technology has led businesses to look for experienced metaverse development companies which can help them design and develop applications to streamline their business process and improve efficiency and productivity.
The Top Rated Metaverse Development Services Provider in New York
Before investing in the technology, you must search for agencies that can provide metaverse-related services. To make your journey to reach the right metaverse solution provider, the below-mentioned list will be helpful.  However, while doing your research, you should focus on client ratings, testimonials, the company's experience in the industry, and many others that you think are necessary to reach a fined decision.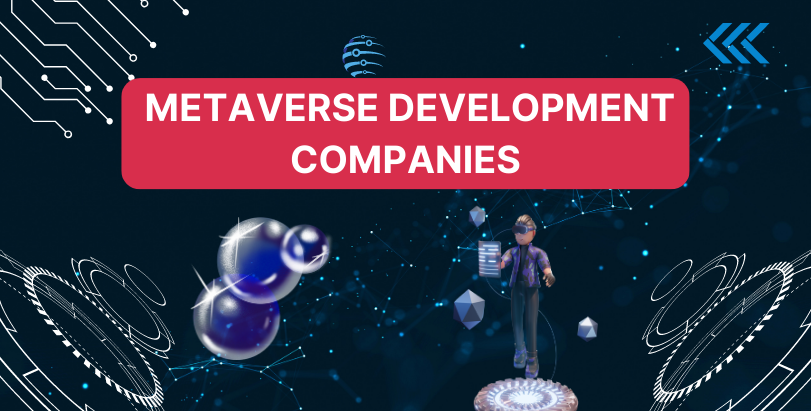 1. SparxIT
The company has provided high-quality metaverse development services to various businesses across industries for several years. SparxIT can help enterprises create, develop, and design a fully customized metaverse platform for multiple niches with the latest functionalities and features.
The significant contributions of the software development company:-
The company has more than 16 years of experience delivering cutting-edge and technically robust solutions. With offices in various parts of the world, like the UK, USA, and UAE, the company is comfortable with 19 time zones.
Regarding providing metaverse solutions, the company offers services like metaverse ecommerce development, real estate development, and social media app development.
Also, it offers metaverse application, integration, and NFT marketplace development.
Apart from this, it offers various other services like software testing, consulting, website design & development, data intelligence, and Web 3.0. , and many more.
The company has earned a rating of 4.8 on the prestigious review website, Clutch and has a more than 90% client retaining rate.
It serves various sectors like edtech, healthcare, logistics, fintech, travel, wellness, entertainment, SaaS, social media, etc.
The company's client list includes big brands like Motorola, HP, Amdocs, Huawei, Bupa, Cleartrips, Coca Cola, Intel, and more.
The company has specialization in working with a range of tech stacks associated with mobile app development, cloud, full stack, backend, CMS, etc.
To date, it has delivered more than 15500 projects with the active assistance of its more than 250 IT experts by employing the latest technologies.
Apart from serving small to medium-sized companies, it has actively supported many Fortune 500 companies to face their business challenges and execute the most desirable solutions.
2. Pixelette Technologies
Being a client, whether you want a private blockchain network, immersive metaverse experiences, or advanced AI development, the expert team of IT professionals, designers, and developers at the company can help you stay ahead of your competitors. With a strong presence in several locations like Boston, Alicante, Chicago, and Istanbul, the company has many years of experience helping users and organizations access the best and latest software, digital marketing, and blockchain solutions.
The significant contributions of the software development agency:-
The specific service offer the company provides includes web/mobile application development, blockchain development, UX/UI design services, VR development services, and many more.
The company has a diverse team of specialists with the expertise to work with various in-demand technologically superior stacks like Rust, Truffle, LAMP, MERN, Solidity, etc.
With a Clutch rating of 4.8, themetaverse development services company is also among the top 20 blockchain companies worldwide. Besides, it is among the top 10 Ethereum companies in the United Kingdom and the top 100 blockchain companies across the globe on Goodfirms.
3. PixelPlex
It is headquartered in New York and offers metaverse development solutionsfor businesses of all types and sizes, ranging from startups to large enterprises. With more than 15 years of experience in the industry, it has earned a rating of 4.9 on Clutch and expertise in designing and engineering advanced digital products and infrastructures. The company has more than 130 bright minds with professional knowledge and skill sets on its team.
The significant contributions of the company:-
The software development company has handled tech challenges for Oracle, Kakao, QTUM, Microsoft, and BMW from almost 25 countries.
The core expertise of the organization is in blockchain consulting and development, digital transformation, and custom software development.
Also, it has expertise in handling other technologies like data analytics, BI solutions, DeFi and Web3 products, QA and software testing, UI/UX design, IT consulting, and mobile app development.
When it comes to the achievements of the company, it has delivered more than 450 projects, has 5 offices in different countries, and captured 2 Unicorns.
It provides a wide variety of metaverse-related services like integrating payment process functionality, gaming experiences, virtual tours development, in-app assets' implementation, etc.
The industries that avail of the company's services include healthcare, oil and gas, retail estate, fintech, banking, retail, and ecommerce, etc.
Apart from this, the company provides various services associated with blockchain technology, like consulting, NFT development, enterprise blockchain development, etc.
4. SoluLab
Being founded in 2012, the company is involved in providing metaverse development services to a range of clients. The company has a rating of 4.9 on Clutch and partnered with high-growth start-ups to Fortune 500 enterprises which include several reputed names also, like Goldman Sachs, Georgia Tech, University of Cambridge, Mercedez Benz, and many more.
The significant contributions of the company include:-
The company's software provides the complete spectrum of solutions through the latest technologies like IoT, Metaverse, augmented reality, machine learning, and extended reality.
It has delivered more than 1500 projects across 15 countries with the help of active support and expertise of 250 experts.
Moreover, the company has offices in various countries like the USA, UAE, Canada, etc., which allows it to work across the time zones of the clients.
The various technologies in which the company possesses expertise includes metaverse development, web development, mobile app development, and serverless computing.
Some other technologies in which the company has expertise include artificial intelligence, SaaS product development, augmented reality, virtual reality, and machine learning.
Its blockchain development solutions are extended to finance, retail, supply chain, publishing, agriculture, and mortgage.
5. Infograins Software Solutions
Founded in 2011, the company is well known for providing metaverse-related services. Since its inception, it has been aiding several companies in using cutting-edge solutions based on the latest technology, which includes metaverse game development, marketplaces, 3D spaces, and other apps to cater to the needs of various sectors like travel, tourism, healthcare, entertainment, etc.
The significant contribution of the company includes:-
It has earned a rating of 5 on the Clutch and 4.98 on GoodFims. The company has offices in various countries like Australia, the USA, the UK, and the UAE. It makes it comfortable to serve for at least 14 time zones.
Apart from this, Infograins Software Solutions provides IT solutions related to blockchain development, Android app development, iOS app development, cloud solutions, web development, etc.
It fulfills the IT requirements of startups, enterprises, agencies, and many other companies.
The numerous domains of IT sectors that the company serves include IoT, AI, custom software development, and beyond.
Conclusion
The metaverse is going to make considerable changes in our lives. It contributes to leveraging even the latest technologies like augmented reality, blockchain, artificial intelligence, machine learning, and computer vision to benefit almost every industry. Hiringmetaverse development companieshelpsyou to fetcha team of expert and proficient developers. These are the professionals who can assist you in developing immersive experiences and propelling your organization to new heights of growth and success.
Author Bio
Morsche Amara is a skilled and versatile professional with skill and excellence in designing, optimizing, and implementing decentralized applications. He also has a natural flair for writing and talks about DLTs, Blockchain App Development, and tech decentralization.