STRATEGY AND TIPS – SMALL BUSINESS BRANDING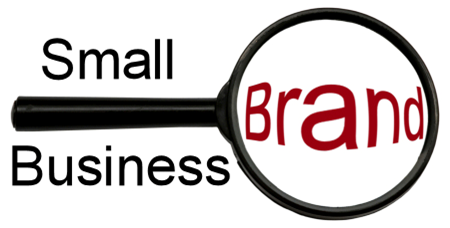 Brands are necessary when it comes to the success of small business whether you're running a small clothes company for your hand-made line or a business related to consultancy in Dubai. In fact, brands help establish your domain as a business regardless of its size. Brands like Nike, Apple, Starbucks, and Honda are some of the biggest names in the branding world because they do exactly what brands are supposed to: they define what they are, they're more than just their product, and they establish a lifestyle and the kind of people who are attracted to it. They're statements about choices.
The unsettling fact of the matter is that only 70 percent remain operational after their first few years and the number drops to only 50 percent after the first five.  So you're wondering how you can help your business reach a success rate that is big enough to stand out in the industry, and you've come to the right place to pick up on some tips on how to sell your brand!
Establish your purpose
When it comes to telling the customers what exactly your brand is aiming to do, adding notes that extend beyond just the monetary value of your business will truly help your experience. Your customers want to know more about your end goals; are you eco-friendly and working towards a greener environment? Are you low-budget to help the working class meet their goals without charging a limb for their dreams? How do you think you're making the world a better place?
Establishing and clearly outlining your purpose will help you connect with your customers better, it'll give them a sense of purpose when they interact with you, and it'll boost your business to be recognized amongst your competitors.
Tell your customers what makes you different
When competing head-to-head with companies and business that have similar end goals as yours, it might be difficult for your customers to choose between the two without seeing a very clear and distinct difference. To set the difference in stone and make it a form of instant reaction for your customers to pick you when asked to choose between the two require highlighting the exact reason they should be choosing you.
This means changing something for the better to ensure your customers feel cared about; maybe your store manager goes around asking people how they can be of service and stops to give great tips to your customers. Maybe your customer service is efficient and responsible and helps you beat your competitors when it comes to responding to your customers with queries. Whatever it is, make sure you highlight this through your brochures, social media page, or in person!
Keep Adapting!
Businesses and brands are constantly evolving and changing to cater to their customers' needs. You'll need to keep in mind your competitors who will be trying to upgrade their existing policies to meet the demands of their customers. You'll need to do the same to make sure you don't lose yours. Businesses and brands change with the passage of times and with the movement of the larger culture, and it's up to leaders like you to get in front of those changes.
Take Risks
If you want to get anywhere in business, at some point, you will have to take a risk. Or we can say, risk-taking will become a part of what you do.
While taking risks is essential for running a small business, you need to take calculated and smart risks that don't endanger the existence of your business. Remember, risks are what lead to great innovation and experiments are the only way to find out if something will succeed or not.
Build a Community
Major companies focus on building communities around their businesses like Facebook or Google instead of just putting all their resources into getting more customers. Build trust in your customer community and it will repay!
If you want to build a community for your small business, start with social media pages, build an Instagram account, a Facebook page, a Twitter page and a Google + account. You can also create a blog on your website through which you can regularly publish content for your target audience.
Consistency is Key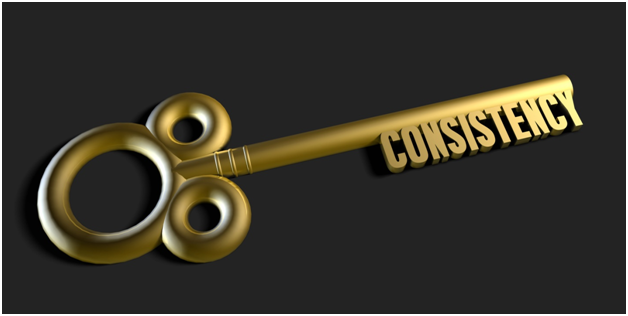 Your message to your customers and community needs to be consistent. Hire social media managers who will ensure none of your future announcements or campaigns do not contradict what you've promised in the past.
Consistency is required in a branding process whether through social media posts, marketing material, face-to-face communication or customer service phone calls. In the same way, your business logo name, aesthetics and images must all have the same message. Your services and product must also remain consistent with your overall brand. Consistency is the key, this will make your customers trust your small business for years to come.
Hire a Professional
Working with a brand can be tricky and if you ever feel like there is an issue that is beyond your level of expertise, then you should feel comfortable hiring someone who is professionally trained to handle the problem for you. These issues can include IT problems dealing with traffic on your website, to simply one that revolves around creating a logo for your brand.
Professionals can help you avoid wasting your money and spinning your wheels on ineffective tactics.
Create a customer base
Instead of catering to everyone's needs, find customers who are loyal and will help your business grow through their loyalty. This may include promoting your business to their family or friends or putting in a good word for you and your business wherever they can.
These are some of the most effective things you can do to boost your business and make sure you don't become one of the numbers that state the failures of small businesses. Create a slogan that sticks and use it, invest in the way your business looks, and employ people who want to witness your business grow!
Author Bio:
Brenda Cagara works with a group of professional business consultants (Riz& Mona). With them, she plays an essential role in company formation, setting up business and providing a number of other services. These include visa processing, trade mark, local sponsors, bank account opening, trade license, product registration and a lot of others. She started her writing career five years back and now is an expert writer on different niches. Her writing strengths lie in business, taxation and finance niche.