6 Easy Tips to Organize Your Hen Party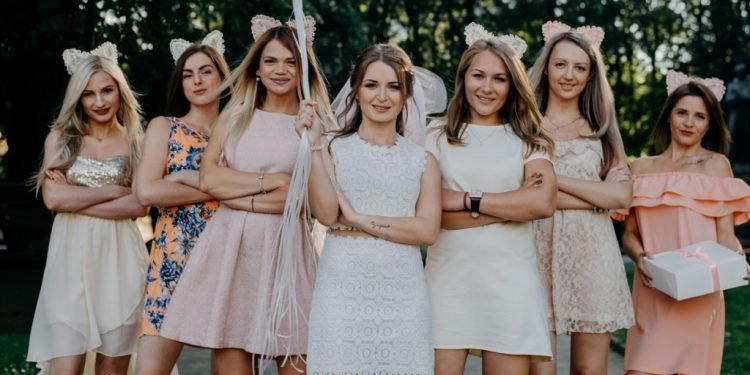 Organising a hen party can be rough. Like, really rough. There's so much to think about and a lot to take into consideration. If you don't know what to do or how to do it, then you can struggle. That's not good.

So we figured that we could help out, and so we've gone and collected together six tips for organising your hen party into something comfortable. Each tip is to help you have a relaxed and stress-free experience, so let's get started.


Communicate Properly

The first thing that you're going to want to do here is to communicate. It's so important that you take the time to speak to people about what you want to do and how you want it done. Otherwise, how can you begin to get the best possible outcome? If you want to hire out a male stripper then you need to make sure someone knows this and sorts it out. Sit down and talk to people about what you want from the night, and then you can figure out how to make it happen.

Figure Out What You Want

If you're the bride-to-be, then this is your party. So you need to make sure that you figure out what you want and how you're going to get it. It may not be easy, but it's incredibly worth it to get your hands on the ideal activities and venue to make your night or weekend a special one.

Budget

A real problem that a lot of hen parties have is that they're restricted by money. Either someone doesn't have enough at the time or they don't properly consider the cost of everything. In either instance, it means that things aren't going to go according to plan. Maybe you should consider having a budget that everyone can add to, because that will give you all the funding you need for important stuff like the venue and the entertainment, neither of which are often cheap.

Experiment With Activities

If you're someone who doesn't quite know what they want from a situation, then you need to experiment with different activities and choices in advance. It's worth trying new things to see what appeals to you most, because this will help you to make important decisions. Plus, you might find that you come away with a new passion for a hobby. That's always an exciting prospect.

Group Accessories

When it comes to group accessories, there are so many chances for you to get creative. They help in a big way when you're trying to take an ordinary event and turn it into something spectacular. There could be a theme, or different colours; the options are pretty limitless. And the whole point to this type of activity is that people get a chance to dress up a little differently and enjoy a new way to do the traditional hen night.

Make a Checklist

Okay, so let's take a look at the checklist. It's a staple concept for everyone who's trying to plan out an event. It's simple, easy to work with and gives you the ability to keep track of everything that you have to do. You might not like making a checklist, but you can't deny that they can be very useful to you. So here's what you're going to want to do. Make a list of everything that you need to sort out, and then tick off each item as you do it. Trust us, it's a lot easier than winging it.

Overall, these are just some of the different options which you've got available to you when you want to be able to organise your hen party into a simple process. It's definitely a big event, and one which is quite important, but this doesn't mean that you need to stress about it. If you stop and think about all the different components which have to slot together to make the party, and then go from there, you'll have no problems at all.