7 Jackets a woman must have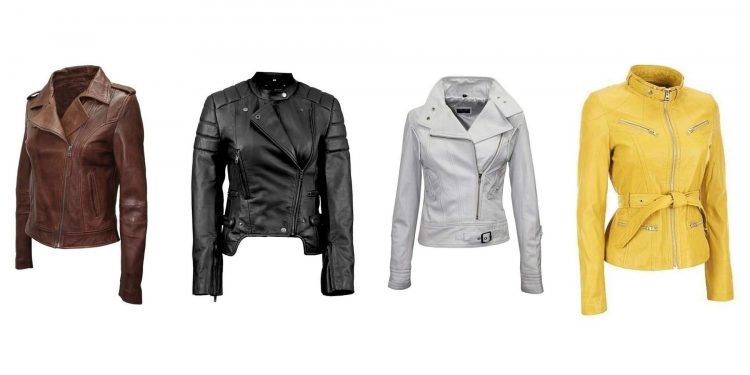 Jackets are an essential piece of clothing that deserves a space in your wardrobes no matter what season it is. They shield you from any sudden changes in weather and act as a great addition to any kind of outfit. Women, in particular, have an option to experiment with different types of jackets and outfit combinations to create a winning style statement. While some jackets are evergreen and look good with almost any dress you wear, there are some others that need to be reserved for special occasions.
To meet the needs of people belonging to different backgrounds, designers have introduced ethnic jackets which can be worn over eastern traditional attires. These jackets have beautiful patterns embroidered on them to give them a traditional look. You can choose these jackets in various embroidery patterns according to your tastes and outfits you wish to wear them with. You can wear them for parties,  weddings or other formal events too. If you feel a little too intimidated by the different forms of jackets and find it tough to style them with the right clothing combinations, here is a rundown on some different forms of jackets every woman should have in her wardrobe with some tips to style them.
Denim Jackets
Denim jackets are evergreen and give off a relaxed chilled outlook. For this reason, these jackets generally work better for casual events. You can wear them with jeans, khakis, trousers or skirts and shorts. Since these jackets are lightweight they go well with your favorite summer dresses too. For summers, you can pick sleeveless denim jackets which look great when worn over a simple t-shirt and jeans. Yet another cool denim piece to give a layered effect to your outfit is the cropped jacket. These look great over tunics, tops or dresses. With a few frayed edges, these jackets help you achieve a careless rugged look in summers.
Bomber Jackets
If you are searching for a jacket which looks great with your workout clothes and at the same time is chic enough to wear to a date or a bike ride, go for a bomber jacket. These waist length jackets come in all kinds of textures like velvet, leather, glossy silk and water resistant synthetic materials with a bit of quilting done to make them work for winters and rains. These jackets should ideally be worn with jeans or straight pants but you can pair them with skirts and dresses in neutral tones to create a different look. These jackets are lightweight yet warm enough to protect you from chilly winds and can be worn in spring or fall seasons.
Cropped Jackets
These jackets are worn solely for aesthetic reasons. Ending just a few inches above the waist,  these jackets work beautifully to lend a layered effect to whichever outfit you choose to pair them with be it tops, dresses, gowns,  tunics or t-shirts. These jackets are generally made from thin fabrics like cotton blends,  denim, polyester or leather and are great for summers. Wear a simple cropped jacket over a plain white tee and jeans or any trousers. Put on your favorite sneakers and be ready for your day in college or an outing with your friends.
Trench Coat
The list won't be complete without a mention of a trench coat. Summer trench coats are the latest additions in summer fashion. These cool coats are made in thin fabrics to go with the warm weather.  If you want to look dressed up without spending too much time in thinking about outfit pairings,  just wear a trenchcoat and you're ready to hit the road. Pick your trench coats in brighter hues like oranges,  blues,  military green, pinks, and violets to add a bit of oomph to your personality. Don't forget to wear a classy pair of high rise boots to add to your style quotient.
Leather Jackets
A leather jacket never goes out of fashion. This ultra-fashionable clothing piece is a must-have in every modern women's closet. You can wear it out on the streets, at the metros, to the airport or during bike rides to keep yourself warm and snug. And there is absolutely no dearth of clothing pieces to go with this stylish statement piece. It blends perfectly with dresses, shorts, leggings, jeans, pants or leather trousers. Put on ankle length booties or high heels with it to grab more fashion points. Leather jackets also look great with your gym wear. Wear it over a tee and track pants or leggings on your way to the gym.
Embellished Jackets
These jackets are available in a variety of shapes and sizes. Most jackets are designed with intricate patterns embroidered on the jackets with beads, sequins and other embellishments. The best part about these jackets is they go well with both ethnic and western clothing. They are available in different sizes – waist length, knee length or ankle length to suit different kinds of outfits like jeans and tops, pants, palazzos, skirts, ethnic skirts and even sarees to keep you warm during winters. If you want to impress some folks at a formal event with traditional clothing, wear a long straight jacket embroidered with bright colored embellishments with well-built shoulders over a pair of black silk top, straight silk trousers, and high heels.
Quilted Jackets
Quilted Jackets are great for winters and come in different designs to complement your modern looks. These jackets are made from lightweight materials which insulate your body perfectly to protect it from cold temperatures without having to wear uncomfortable and bulky woolens. These feather-light jackets are designed particularly for long stretches of winter when you usually wear heavy puffed up coats which make you feel tired at the end of the day. Quilted jackets are good for traveling too as they can be rolled and stashed in your travel suitcase without taking up much space. Just put on a turtleneck pullover,  jeans, high rise boots, a woolen cap and scarf with the jacket and you're all set to face the winter chill.
About the Author
Amanda is a hard working Professional with a degree in Business Management. Apart from her daily job, She loves working in the Fashion Industry. She has been working with TshirtIdeal.com for some time now. Amanda Keeps up with the fashion trends and loves fashion blogging and makes sure that her lifestyle reflects the same.