10 Stylish Outfits for New Year Party 2018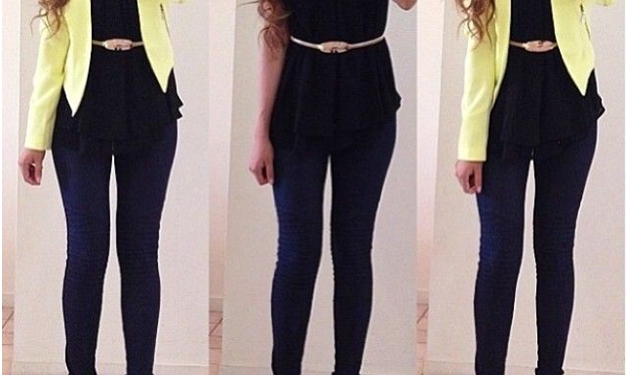 There's nothing like the vibe of the new year! It's always special and exciting. Don't you think so? Dancing till late, making new resolutions, catching with old friends, playing games and lots more. The new year is the time to completely lose out and reveal even your deepest fantasies.
Who doesn't want to Look Stylish on this Special Day?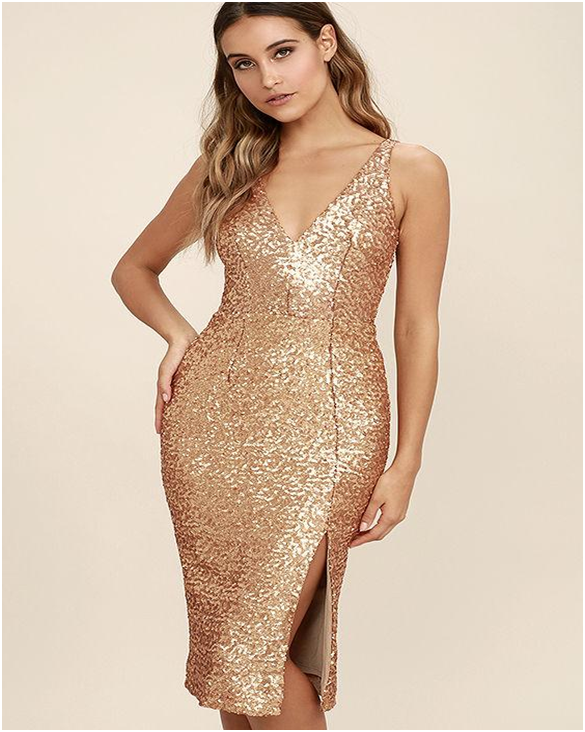 So this time we have bring some glittery, edgy and trendy western wear under one roof. In fact, this is the perfect time get all the lovely outfits, as the New Year Sale on Party Dresses is on. The brands are going all out and so should you!
It's the best time to get not only your favorite dress but also scoop same savings. Who would want to miss such alluring offer? So Ladies, here's what you can opt for this Christmas and new year eve.
Express a Little more with Crop Top and Maxi Skirt
Every year there is something new which comes and creates a rage. Isn't it? Well, this year it's the turn of crop tops. From ramp to the red carpet to street style, crop tops are everywhere. So how about wearing this new style staple on the last day of the year? Sounds great, right?
To add the glam, compliment your crop top with a lovely maxi skirt. Wear it exactly how you want and don't let anything hold you back. Not even the cold! All you have to do is layer them with jackets and blazers and you're set to go
Shine a Little More with Black Jumpsuit with Golden Belt
Gone are the days when the parties were dominated by LBDs, but not anymore. This year it's truly the season of jumpsuits that has dominated every party. With more jumpsuits options than ever before, it's not difficult to choose the right pair of suit for the upcoming party.
From off shoulder to one shoulder, there are many jumpsuits available today for a figure-flattering option. However, to add a glam quotient to your black jumpsuit, wear a golden waist belt and enhance your looks even more.
Spark a Little more with Golden Sequin Dress
How can the party look be complete without carrying something little sashay? Be it your shoes, clutch, dress or blazer for that matter, carrying something glittery is perfect for any party. So why not it be your dress?
A glittering dress is everything you need for the party to style this new year. It can instantly make you ready to go. So choose a glittery dress and pair it with black pumps and minimal earnings and the look is COMPLETE.
Sizzle  a Little more with your Regular Slinky Red Gown
Red, a scientific proven sexiest color on the women! Do you need a better reason to wear red this season? That too, when it's the new year eve and you are already running late. Your regular long red gown is probably all that you need.
A strappy long red dress is perfect for any party  With red, minimal or no accessories also work. Just pick a killer black heel and apply the dark red lipstick to glam up your new year party look.
Velvet is Never out of Trend if you wear it like a Celeb
Let's confess it, resisting the velvet allure is hard! isn't it? Velvet has always been a fabric of nobility and royalty.  Some do consider them out of trend, but this fabric is timeless. It all depends on how you carry the velvet piece.
A velvet coat, for instance, is a perfect way to glam up your look with your regular dressing style. So this new year reveal your offbeat side by dressing like a celeb in velvet.
After the stylish ladies staple, here comes the turn for men's dressing. Though finding men's fashion wear is harder, but we have still managed to pick some of the staples that can never go wrong.
A Chic shirt, pair of Denim and Sneakers would do the trick
When it comes to mens, the look of a shirt is truly unmatched. It not only makes you look smart but also matured at the same time. So pick a chic shirt, pair it with denim and sneakers and complete your look.
Wear a Leather Jacket to Create a More Style Statement than others
There's a reason why leather jacket is referred as the "daddy" of jackets. They go on nearly any outfit, be it the denims or the pants. They are indeed perfect to add the masculine look. With the leather jacket, you can never go wrong.
Plus as the new year is around the corner, there's no better time to flaunt your smart looks with the leather jacket. What do you think?
Collar shirt with a Dark Blazer for Sparking your Attractiveness
So if you are someone who is reluctant to carry the attractive blazer for a new year party. Because it seems formal, think again! Blazers, a versatile piece of staple that can appear perfect for any occasion. A casual blazer can be perfectly complemented with any collared shirt and can give you a stylish look.
Waistcoats: For a More Shaper Look
Waistcoats can really make any men's look more refined. No wonder why this amazing piece of the staple is so much in trend. A stylish designer waistcoat is available in multiple shades and makes you look more streamlined and tidy. Do you need any more reason to choose them for this party season?
Pick a Smart Sweater that Adds a Dash of Style
While wearing a sweater for the party might not be your first choice but if it's an impressive one, you shouldn't think conventionally. There are many sweaters with alluring textures that not only protect you from the harsh winters but also make you look stylish.
These were some of the best staples that are currently hugely in trend. So ladies and gentlemen, what are you waiting for? Shop your best attire and shine effortlessly in the upcoming party