The 10 best VPN Services for Streaming in 2018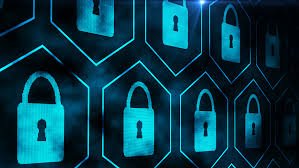 Just a decade ago, streaming was an alien concept. People watched their favorite content such as TV shows and movies through cable TV. The cable TV providers allowed users to access hundreds of different channels on their TV sets. It seemed that there was a lot of options to choose from.
Today, the video entertainment industry has evolved into something that is much vast and offers insane amounts of options to users. The streaming sites, that have now replaced cable TV in totality, allow users to access thousands of different streaming platforms, services and video content from many other sources.
Unlike watching content on cable TV, streaming content through an internet connected device is easier, cheaper, and better. But there is one downside to it as well. Streaming users usually have access to only limited content. For instance, if a user is living in Germany, he would only be able to stream content that is approved by the German media regulatory authorities.
Approval and disapproval of content is done by authorities based on multiple factors. These include compliance with regional laws, regional broadcast licenses and most importantly, discretion of governments. Once some content is blocked, it becomes almost impossible for users living in a specific region to access it.
In essence, the internet is a public utility. Everyone who has access to the internet should be able to access the same content, use the same services, and have the same online freedom. However, that is just not the case. The internet is a highly regulated and censored utility. It discriminates against users based on their location.
A user's location is determined by their IP address, which also reveals many other details about the user. Apart from the location, these details include the OS of the internet connected device and ISP name. Moreover, most websites use the IP address to drop cookies on your internet connected device, which allows them to keep track of all your online activities and browsing history.
There is a way to circumvent the online censorship. All you need is a tool that can allow you to mask your original IP address with a new one. Once you have a new IP address assigned, which is based in some other region, you can access all the content and unblock the internet.
What is a VPN
A virtual private network, or VPN is a great cyber security tool. It keep the users protected from all problems one can face online. These include geo restrictions, hacking, identity theft, phishing scam, and mass surveillance, etc.
Every year, the amount of cyber-attacks and data breaches double up. There are new types of viruses and ransomware every day, protection from which is becoming very difficult with each passing day. The only way to keep yourself protected online, as well as retain your online rights of freedom of access and freedom of expression is through a VPN.
A VPN can protect your identity and change your location by masking your original IP address with a new one. With a new IP address, you can change your virtual location to another country where your desired content is available. Once connected, you can access all the content you want, which was not possible before.
Top 10 VPNs for Streaming in 2018
1.  VPN Unlimited
VPN Unlimited is a great VPN provider that allows users to substitute their physical location with a pseudo one, to avoid geo restrictions and access their favorite streaming platforms. With servers located in 70 different countries, VPN unlimited is a good choice for users who are more interested in blocking the internet, and less for keeping themselves secure online.
VPN Unlimited also helps to circumvent geo restrictions and offers unlimited connection speed and bandwidth. Once connected, you can watch as much entertainment content as your heart pleases.
2.  PureVPN
This is the best streaming VPN available and it is the most popular choice among streamers. PureVPN makes it possible to access any channel, watch live sports, stream buffer free, and remain completely anonymous online. The VPN provider promises fast streaming speeds, unlimited bandwidth, and no ISP throttling.
Reviews of PureVPN found across online communities and public forums tell that PureVPN delivers to its users everything it commits on. It also provides additional web filtering tools such as ad blockers, which blocks all annoying ads that pop up in the middle of your streaming session and ruin your experience.
ExpressVPN allows you to access all blocked websites and services in a secure way. It has servers in 94 different countries, which gives users a lot of options to choose from, according to what they want to watch.
ExpressVPN provides fast streaming speeds, high level of security, round the clock support, and dedicated apps for Windows, Mac, Android, iOS, Routers, and Linux.
4. Strong VPN
As the name suggests, this VPN is more towards providing exceptionally remarkable security features that can protect your data and make you safe online. It is great at letting you change your virtual location by masking your IP address with a pseudo one.
That being said, some of the streaming platforms and services may not work. This is because Strong VPN provides shared IPs, which are easy to detect on server level. Once an IP is detected and blacklisted, users who are sharing that IP address may not be able to stream anything at all on some platforms.
For the ones it does work, Strong VPN provides stable speeds and a satisfactory viewing experience.
5.  Buffered VPN
A great VPN for streaming but known for its vulnerabilities in terms of keeping user data safe. It is ideal for users who are constantly on the move from one country to another. It connects instantly in almost any country and gives a stable streaming experience that doesn't lag much. However, it is important to note that Buffer VPN does not work with Netflix.
With servers in 39 different countries, and still growing, it is considered as a quality VPN provider by many reputable review sites. We have heard that some users often face difficulty in setting up their Buffered VPN connection for the first time. However, the efficient support system is great at assisting users who face issues in signing up or logging in.
6.  Ivacy VPN
When compared with other VPN providers, Ivacy has been in the industry for only a few years. But the services it provides are remarkable and easy to use. It is a great VPN for streaming, as it allows users to use torrents, get unlimited streaming speeds, enjoy multi login, unlimited bandwidth, and many other features.
Ivacy provides rock solid security along with streaming capabilities. It also features the mighty internet kill switch, which keeps you safe and secure in case of service outage. It has more than 450 optimized servers for streaming, which makes it an ideal choice for most streamers.
7.  Hotspot Shield
Most people do not consider their online security as a top priority and often subscribe for free VPN services. It is important to understand that unlike paid VPN services that make money by charging its users a subscription fee, free VPN services make money by selling personal information of their users. Therefore, free VPNs should always be avoided.
Since this guide is about VPNs that make it easy to stream restricted content, Hotspot Shield is a top pick for most streamers who like free VPN services. It is exceptionally smooth when it comes to bandwidth and download speeds. It provides users with a remarkable streaming experience.
8.  PrivateVPN
PrivateVPN leads the industry in terms of offering the highest numbers of features. It is known to keep no logs, and works great on almost all popular operating systems and devices. With features like dedicated IPs, unlimited speed and bandwidth, encryption, and support for torrenting and streaming, PrivateVPN is trusted upon by many streamers.
PrivateVPN is only good for unblocking a few steaming platforms. Its primarily used by streamers who download their choice of content through torrents or other pirated content sites. It is a cheaper VPN that delivers on all that it promises.
9.  Windscribe
Windscribe is a great VPN that streamers use around the world. It offers dedicated IP as well as shared IP packages. US Netflix, however, does not work on the free package. Therefore, if you are looking for a VPN to watch US Netflix content, consider the paid version.
Apart from US Netflix, most other streaming platform that are reputed and popular, such as Hulu, Amazon Prime and BBC iPlayer work great on the free package as well as the paid plan.
10.  Mullvad VPN
Another great VPN service that provides good privacy, security and streaming features at a low price. With its headquarters based in Sweden, Mullvad is owned and operated by Amagicom AB Company. Along with offering good privacy and security to users on public networks and well as on third-part applications, Mullvad can instantly change your IP address to let you stream restricted content from any region.
 Why use a VPN for streaming
Many streaming services that are very popular for their diverse content are only available in few regions. For instance, Amazon Prime, which is extremely popular among US citizens cannot be accessed from outside the US. A VPN solves this issue instantly.
With a VPN, streamers can stream their desired content from anywhere in the world, even if it is restricted in their region. Moreover, the good VPNs which are optimized for streaming make it possible to retain the streaming speeds and enjoy lag-less streaming.
Apart from the online streaming platforms that most people use, a streaming VPN also works great with Kodi, which is an open source media player. It helps users to access thousands of different channels and services, and enjoy streaming without worrying about ISP throttling and getting blacklisted.
Some users, who watch content on Kodi without a VPN may face speed issues due to blacklisting. It's important to understand that ISP hates streamers as they consume a lot of bandwidth. If an ISP notices that a user is constantly streaming from third-party apps and websites, it may restrict a user's bandwidth. Hence, always use a VPN for streaming.
About Author:
Anas Baig is a Cybersecurity Journalist by profession with a profound interest in online privacy, security and IoT. He has been featured on major media outlets including TheGuardian, Lifehacker Australia, The Next Web, CSO, ITProPortal, Infosec Magazine, Tripwire and many others. Follow him on Twitter @anasbaigdm to get recent updates in Tech.