5 Swimsuit Cover-Ups for this Summer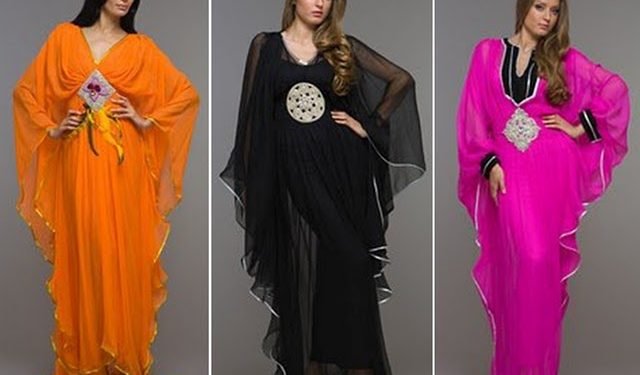 Swimsuit coverups are an essential part of beachwear. It's the next best thing on your beachwear shopping list plus it's a great item to hide any bodily flaws most women are conscious of. A cover up is a multi -utility clothing item which can be worn as a beachwear, party wear or as casual day wear if paired with right clothing pieces. You can wear it on the beach to get the needed coverage if you find your bikini to be too revealing or to protect your body from harsh sun rays. Whatever the reason,  a chic and flirty cover up adds to the beauty of your beachwear and minimizes the chance of inviting unwanted attention to your body.
A few years ago, sarongs used to be the only cover up option for beachwear but these days designers are coming up with a new line of swimsuit cover ups to suit varying needs of customers. Swimsuit cover ups come in many different styles, designs and fabric options. Taking into account the coverage you desire, you have the option to pick a cover up to hide different body parts one at a time or hide your bare essentials with a single cover up. Some cover ups offer versatility to make them work for ocassions other than for the beach.  A great looking coverup comes handy if you want to pay a visit to any of the restaurants or stores while on the beach. While buying a cover up you need to pay close attention to the fabric. Make sure that the fabric dries easily to keep your skin protected from the dampness. Here are some outstanding swimsuit cover ups to help you flaunt that much desired calender girl look without being too revealing.
Lost Queen Chemise
This super cool chemise is a nice addition to your summer beachwear. It has a lovely lace-up neckline to give you a feminine laidback look. You can wear it over your bikini with heels and a hat to complement your beach look. This dress has long sleeves to protect you from the winds and sun rays. Wear it over a pair of skinny jeans and you're all ready with a chic summer day look. This chemise is made from environment friendly Tencel fabric consisting of 80% lyocell and 20% polyamide. Tencel is extracted from wood or bamboo pulp and is a natural hypoallergenic fabric suitable for beautiful women with sensitive skin. It does not cling to the skin and flatters bulges. This fabric is softer than cotton and has high absorbability, perfect for hitting the beach.
Premium Kaftan
This swimsuit cover up is the ultimate beach wear piece made in a beautiful laser cut kaftan design to flaunt a relaxed and carefree look. The sleeves are super comfortable and the fabric used is silk textured for a luxurious effect. There's beautiful detailing done with sheer fabric at the front to give it a see through effect. The neckline is v-shaped and laced up. The length of this kaftan is upto the start of your thighs, perfect to give your body the coverage it needs. This kaftan cover up is available in two colours,  black and white. Don this swimsuit cover up with a wide brimmed hat,  sunglasses and a pair of strappy sandals or flip flops to be beach ready or wear it as a top over your jeans or leggings and a pair of heels for your regular daytime look or as evening wear.
This intricately designed beach cover up is a simple yet sophisticated beachwear clothing. It has an interesting jagged hemline and neckline to soften the look of this swim suit essential. The sleeves are long and end at the wrists to add a bit of decency to your revealing bikini. It is made from super thin fabric which is a blend of polyamide and elastane to help it dry easily.  This clothing piece superbly captures the mermaidish beach look. Wear it over your bikini with a pair of flip flops and you're ready for your next beach adventure. To turn it into a full body beach dress pair it with a long flowy skirt to look more  feminine and gorgeous. Style your hair in soft beach waves with a nice dainty seashell neckpiece and earrings to go with this cover up.
Rocky Temple Kaftan
Invest in this cute kaftan cover up to look gorgeous and stand out in the crowd. The fabric used is soft and lightweight with a semi opaque effect. This kaftan coverup is different from most other kaftan coverups as it has a tie at the waist to flaunt your shapely figure. The sleeves are wide and comfortable which end at the elbows to give your body a layered effect. It has a neat v-neckline that does not plunge too deep and keeps your upper body covered in a modest way. This is a twin toned beachwear piece and can double up as a party wear or top. Sport it with high heels and sunglasses to look like a beach goddess or with leggings, pencil skirt or jeans for summer daytime look.
Essential Flare Pants
Flare pants are a wonderful beachwear option to stay modest at the beach. This is a lower body cover up for those who want to keep their legs covered at the beach. These flare pants with long slits are a perfect way to show off your beautiful legs at the beach without looking immodest. It's a great beach wear item for women who shy away from wearing a swim suit or a bikini. Just wear it over your swimwear and forget about your fear of revealing too much skin at the beach. The fabric used is ultra thin and flowy and gently sweeps across your legs as you walk. Wear it with a bikini top or pair it with a crop top over your bikini to upgrade your fashion quotient. You can also wear these pants with a fitted top and heels away from the beach during daytime.