Interview with TV & Theater Actor bhaskar bhojak
Popular for his stint in Gujarati theatre, actor Bhaskar Bhojak has now ventured into Gujarati TV. The handsome hunk is earning rave reviews for his convincing performance as a psychiatrist in the show Aa Family Comedy Chhe. So lets discuss more with him about his overall journey in theatre and TV.
Rahul Soni: How was your experience in theatre?
Bhaskar Bhojak: My overall experience is awesome. There's an interesting story behind how I came into this profession. You will be surprised to know I have never participated in any drama's, dance, singing or any competition during my school and college days. Never did I thought of becoming an actor till I completed my graduation. It was after graduation that during vacations I was thinking, "now what"…and one day I came across an adv. of acting classes for 3 months and don't know why, I just went for it. After a month came across other ad. Learn acting and get paid, so I left this and went for that and once I got into it, there I did around 75 street plays. I love learning new things, so one day I was thinking what more can I do in acting. Then I came to Mumbai and joined BharatiyaVidyabhavan for 1 year course in acting. There was a rule in the course that I can't work on commercial level till I finish with the course. But I got an good offer after 6 months from Sanjay Goradia Production and I left the course in between and from this point my journey started in theatre.
Rahul Soni: In how many TV shows you have performed?
Bhaskar Bhojak: I have performed in around 12 TV shows including Hindi and Gujarati.
Rahul Soni: How much experience do you have in this field?
Bhaskar Bhojak: I started my career in 2005 and it I have completed 10 years in this field.
Rahul Soni: What type of role you want to perform the most?
Bhaskar Bhojak: I want to perform challenging and energetic roles. I wanted to perform negative role in serial when I started with my career so I even grew my hair long, but my destiny, I got the first role as comedy and started with theatre and also for the role I had to cut my hair. Now I love doing comedy and even people love to see me in comedy roles.
Rahul Soni: Describe your best quality as an actor?
Bhaskar Bhojak: Insane dedication and commitment to my work.
Rahul Soni: Tell me the name of favourite actor and actress.
Bhaskar Bhojak: It is very difficult to pick one favourite but theatre actors are my favourite.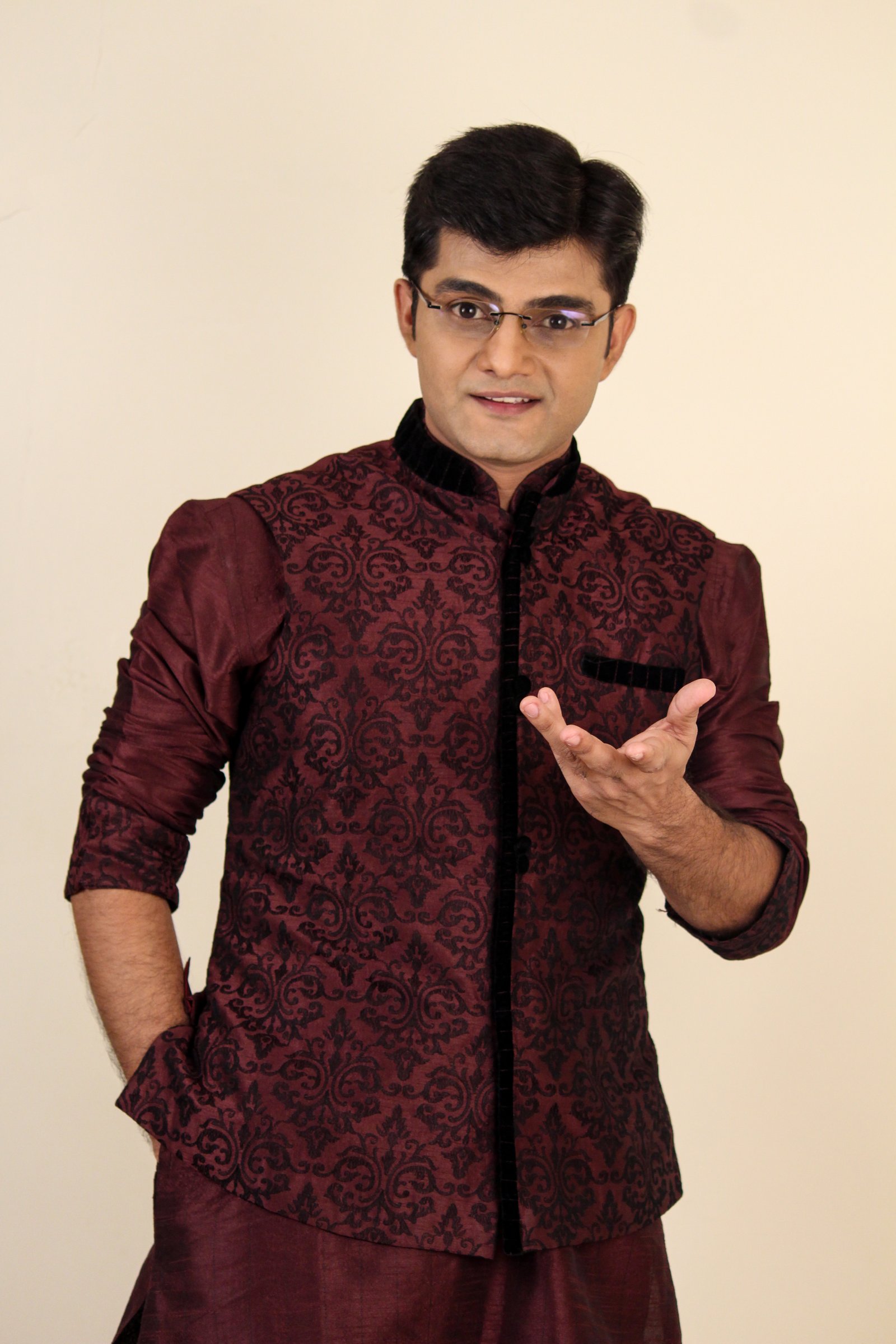 Rahul Soni: Describe yourself in single line.
Bhaskar Bhojak: "Mastikhorchokro"…. I am mischievous boy.
Rahul Soni: Explain the guideline to become successful actor.
Bhaskar Bhojak: 1. Hard work    2. Hard work    3. Hard work.
Rahul Soni: What preparation required before drama?
Bhaskar Bhojak: All starts with script reading to know more about characters. Then we start with rehearsals for about 20-25 days. Then at last we rehearse on stage for last 5-6 days (Also known as Grand Rehearsals). Grand rehearsals are done with proper costumes, properties, lighting, music, and make-up. Day before the premier show there is one show called Zero show, where relatives are called to see the response and if there are any suggestions to make any changes, if we feel suggestions are proper then the changes are made before the premiere show.
Rahul Soni: What are your upcoming projects?
Bhaskar Bhojak: My new gujarati drama "Ame Darling EkBijana" and Gujarati movie "Carry on Kesar".