Makeup Tips to Look Like you're Not Tired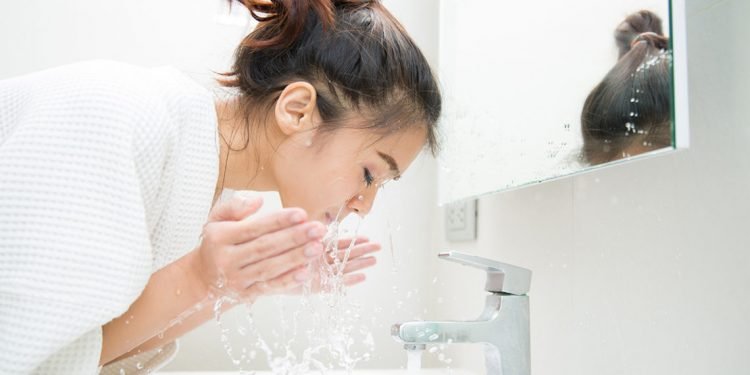 It might happen that you had an extremely tiring day in office or did not have a good last night's sleep. This would certainly make you feel as well as look quite tired. Most importantly, all the tiredness shows up on your face. Now, even after you are very tired, there might be an important party, event or a social occasion which you have to attend. This becomes a very problematic situation for you as your face carries the dull and tired look. In this regard, the best thing to do is to conceal your tired look with good, effective and appropriate makeup.
Some of the ideal makeup tips to follow in this regard to make you look like you are not tired are as enumerated below.
Clean Your Face with Cool Water and Moisturise
You should begin with rinsing your face with cool water or give yourself a cold shower. Though this is not a tip for makeup, this is ideal to freshen you up and eliminate the tired look from your face. This actually forms the base of the makeup to make you look like you are not tired. After rinsing your face with cold water moisturise your skin while the skin is still damp. Some hydrating cream or oil can be of great help in this situation. When you are using the moisturiser for hiding your tiredness, it is recommended to use such a moisturiser that contains an energising formula. Generally, you can use a standard moisturiser but in this regard, the moisturiser should be acting like an energising effect of a couple of espresso shots. Now, it's time to keep your makeup kit handy with you including the moisturisers containing ginseng or caffeine to give the required boost for making your face look revitalised as well as healthy.
Taking Care of the Eyes
When you are tired, the eyes are affected the most. Your eyes appear puffy and dark circles around your eyes which clearly indicates you are extremely tired without a good night's sleep. So, it becomes extremely important to take care of your eyes at first. The use of specialised products which includes caffeine and botanical extracts which help to provide a tightening effect so that the area under the eyes appear much brighter, firmer and puffiness is readily reduced. So, ones your eyes are set, it eliminates the tiring effect from your face.
Curling the Eyelashes
The next makeup tip to follow is to curl the eyelashes. An eyelash curler is a must in your makeup kit in this regard. When you have a bigger and a definite curl, it makes sure that your eyes appear larger. Now, when the eyes appear larger, it will look quite fresh and bright which will ensure that you do not look tired at all. Additionally, it would be a very good idea to blast your eyelash curler with a blow dryer just before using it. This will be of a great help in a long lasting curl.
Use Undereye Concealer
You can very easily hide the undereye circles with the help of application of a good quality undereye concealer particularly in an inverted triangular shape. This makeup tip is certainly one of the best and the quickest way to hide the dark circles under your eyes. At the same time, application of an undereye concealer in an inverted triangle shape provides an illusion of having a mini facelift. It would be even better, if a hydrated concealer is used which necessarily gives an extra luminous finish for the purpose of making your face appear much brighter and fresh.
Apply Hydrating Mist
Another important component of your makeup kits is a hydrating mist. It is essential to drink a lot of water to stay hydrated and keep the skin fresh. But in addition to this, it would be highly beneficial to use a moisturising mist for refreshing and reviving the skin. The application of a branded hydrated mist eliminates the signs of fatigue and dehydrated skin to give you a look like you are not tired at all.
Addition of Shimmer
The addition of a shimmery highlighting shadow particularly in the inner corners of the eyes works wonders in the elimination of the tiring look from your face. This is a very good makeup tip that ensures a non tiring look. The simple application of shimmer with your fingers would provide you with an almost instantaneous lightening effect in the entire area. If you are looking for extra brightness, you can simply sweep the shadow across the total eyelid with the help of a brush.
Go for a Neutral Lip
It would be ideal to opt for a neutral lipsticks for appearing bright and fresh. Wearing dark lipsticks might help in drawing attention to the dark circles along with the dull and dehydrated skin. So, if you want to hide your tiring looks, its best to go for some bright lipstick. Additionally, application of a good quality lip gloss would be more effective to make you look like you are not tired.
Add an Illuminator
Adding illuminator to the makeup would be great. Using a few drops of a good quality illuminating cream with your foundation and apply it on your cheekbones helps in the creation of a sufficient shine along with an overall radiance on the face. This is beneficial to cover the tiring look on your face.
Use a Nude Eyeliner
Ultimately, simply line your eyelids with the help of a nude eyeliner which makes your eyes appear wide open and extremely fresh. The use of a nude liner serves great purposes in looking like you are not at all tired.
So, if there is a party coming up at night when you had an immensely tiring day that too without a good night's sleep yesterday, just follow the above mentioned makeup tips to like you are not tired and simply rock.
Author Bio: Anil Panghal is the Content Manager at Dbsouq. He writes on the cosmetic & beauty, health, men or women fashions topics.