How To Hack Someone's Instagram Account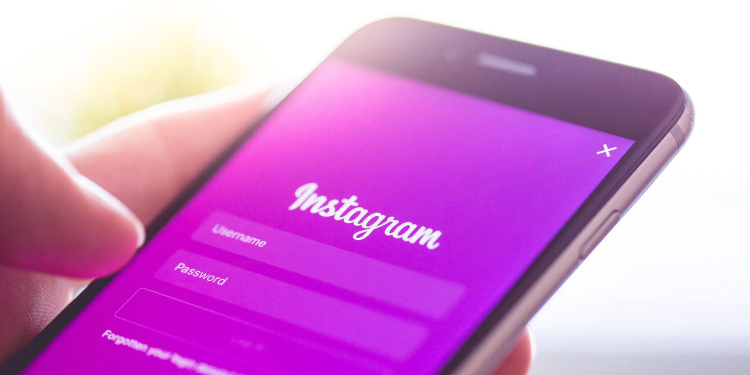 Instagram, an instant messaging app with millions of active users is globally popular. It allows the users to communicate freely through texts, images, videos and much more. Apart from this, Instagram has a very user-friendly interface and is compatible with almost all Android and iPhone devices.
Do you know that today, many of the Instagram users are spending more time chatting with their Instagram friends instead of their family? Well, this ongoing craze is causing serious damages to the families. Parents are worried about their children and that suspicion is putting the restrictions on their children, which is making the situation worse.
While there are people in the world who are using this app to stay connected with their friends, family and loved ones, there are others who are engaged in a virtual affair. As a result of this, many of the relationships are getting poisoned. It is heartbreaking to say that these social media applications have ruined many relationships.
It's really frightening! (Stop and think about it)
Asking your spouse or significant other questions won't guarantee you anything. You can't rely on quizzing the person you might think is cheating. If one is willing to betray you, a lie is not that big of a deal to them. If you are serious about wanting to catch cheating, you need a spy application which can help you to secretly monitor their mobile device.
What exactly is a spy application and how it works?
The most effective, easiest and quickest way to gather the evidence is by installing a spy application on the mobile device that you want to spy on. Spymaster Pro is the best spy app to hack someone's Instagram account. This application is most reliable, works in hidden mode so; the target won't get any idea about someone having a secret eye on them. To spy on someone's mobile, all you have to do is:
Buy this Instagram spy app online
Download the link sent to the email id registered at the time of purchasing
Install the Spymaster Pro app on the Android device that you want to spy on
Once all the formalities are done, you can watch the entire activity logs along with Instagram chat messages of your child/beloved on your Spymaster Pro online account. You can start looking everything remotely and anytime, no matter where the targeted phone is.
Doesn't that sound easy? Well, Spymaster Pro has some plenty of other features. So, please keep reading the blog below to know more about this spy application.
What other features does Spymaster Pro offer?
If a small doubt is running in your mind, and you suspect someone cheating on you. If that person means a lot in your life, then you definitely are in need to know the truth. Yes, you deserve the truth right now! With the help of Spymaster Pro you can easily monitor someones:
Incoming and outgoing call details with exact time and date.
Contacts stored on the mobile device
Installed applications
IM chats: Facebook chats, Whatsapp chats, Instagram chats etc
Internet browsing history
All media files ( Images, audio and video files) that are stored in the device
The exact location of the target mobile through GPS
Amazing! Right? Well, Spymaster Pro is compatible with both Android and iPhone devices, and used by many satisfied customers across the globe. This prominent spy application is 100% safe. Either if you are a parent who wants to know what his/her child is doing behind the phone screen or you are a husband/ wife who is willing to spy on the spouse, this spy app is all you need.
Why is Spymaster Pro is the best spy application?
Well, this question may arise in your mind. So, here are several factors to obtain No. 1:
You are 100% Safe
Spymaster Pro is the No. 1 mobile monitoring app which ensures the safety and security of the data gathered from a cell phone. It works in hidden mode by not showing any icon on the target mobile so that the target won't get any idea about someone having access to his/her mobile device information.
In addition, the company adheres to follow the ethics in such a way that their client's personal details won't get shared with anyone.
Protect Your Family
We all know that there are some dangers abound within internet-land. So to safeguard your loved ones from any harm, you can monitor their text messages, Facebook activity, incoming /outgoing calls. You can even know their GPS location with the help of Spymaster Pro.
Compatible with both Android and iPhone
Spymaster Pro is compatible with all Android and iPhone devices.
Full Data Access
Every single file and data of the target phone will be visible in your Spymaster Pro account and you can manage everything remotely from anywhere at any time.
Excellent customer support
It offers 24*7 customer service and relaxed refund policy. So, in case of any software and its related issue, you can contact us anytime.
To Sum Up…. Features, ease of use, and safety- when all these are in the same path, it paves for an excellent product- but, when low price tag adds to it, then, that products become an affordable deal for customers. And, that's what makes Spymaster Pro stand out in the crowd of monitoring software. At the same time it the safest way to hack the Instagram account, you will be able to read all the chat conversations secretly.
If you have noticed some changes in your partner's daily routine, spending hours using social media applications like Instagram, well, instead of regretting at a later stage, preventing ourselves is the best safeguard. If you suspect someone that you think might be cheating, you can monitor someone's Instagram account with the help of Spymaster Pro.This application can be also used for monitoring employees' official phone activities, track on your loved ones, and much more.