5 Swimwear Ideas for Your Bali Holidays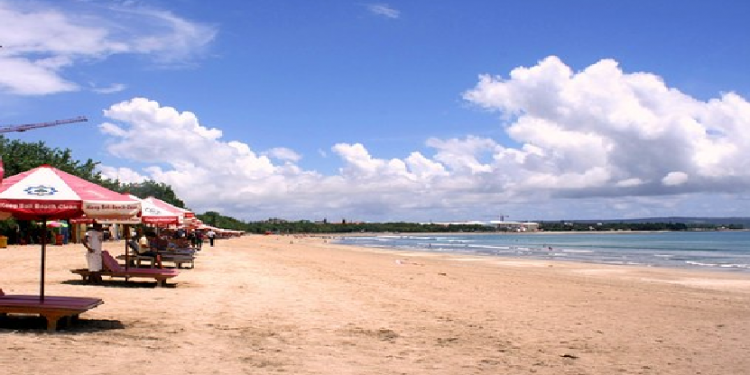 Everyone anticipates holidays. It's the time when you relax and chill out at some exotic place. If you are looking forward to Bali as your next holiday destination, you my friend, are indeed very lucky.
Despite the influx of 4 million tourists every year, Bali is a popular vacation spot – be it your honeymoon, family trip or heading for a bachelorette. The sun-kissed beaches of Bali, shady jungles, and the tropical heat makes it an ethereal beauty. Known as the Island of God, this exotic island has a diverse landscape with rugged coastlines and volcanic peaks.
This picturesque island of Indonesia has a vibe of its own, unlike the rest of the country. The island is a tourist heaven. From natural to artificial beauty and culture to cuisines, Bali has everything. This small Indonesian island has so much to offer that you wouldn't want to leave ever.
5 Swimwear Pieces to Bring to Bali
Imagine yourself lying on the poolside of a beach being surrounded by clear, pristine waters and the light breeze making your hair sway while the sun shines on your face. I'm sure it sounds surreal. (I hope you imagined yourself in a trendy swimwear.)
Confused about which swimwear pieces to pack for your trip? Here are some swimming outfits you may plan to shop before your visit to Bali.
Bikini
It is perfectly okay to wear a bikini in Bali when you are on the beach or swimming. Keeping in mind the climate of this island, a breezy shirred bikini will be ideal. Bikinis never fail to amaze me –after all, they come in various styles. Wearing a strapless bikini on the beach will turn many eyes over you. Being sensuous and sultry, this bikini style is quite revealing.  You can either go for a floral or plain one depending on your choice. The floral patterns will make you feel refreshing. If you want to select a plain bikini, go for a summer color.
If breezy shirred bikini isn't for you then you can try ribbed tie bikini. It is the type that brings both comfort and style and make swimming more fun. If you are looking for more variety, then there is a string bikini that has strings that cling at the back. If you want something less revealing in a bikini, go for high neck bikini. A high-waisted bikini is for those who want to hide their tummy fat or pregnancy stretch marks. The bikini bottom does a good naval covering of your waistline and is a good option to wear if you're not in proper shape.
Fringe bikinis are also a good swimwear to pack for Bali if you have a slim body size. The fringes are attached to upper bandeau as well as the bottom so that the entire piece looks elegant. Whichever bikini you decide to take with you, make sure it fits your body size and makes you feel comfortable all times.
If you have found the perfect vacation spot for sunbathing then you should go for a swimsuit instead of a bikini. A swimsuit is less revealing than a bikini and allows you to soak the sun as you lay on your stomach on the beach. Swimsuits often have straps on the back to allow you to get your tan easily. They come in different designs and sizes. A multi-colored tropical swimsuit can be ideal for your Bali holiday. Depending on your preference, you can go for a swimsuit without or without shoulder straps.
If you want beauty redefined, buy a one-piece swimsuit which is easy-to-wear and a pure urbane choice. Most swimsuits are halter neck with plunging designs, but there are others with strips clasped at the back. You can go for surfing wearing a swimsuit or even play volleyball at the beach.
Tankini is a two-piece swimsuit that combines a tank with a bikini bottom. It allows you a lot more coverage than a swimsuit and bikini. It covers your navel and your back. You can easily choose a tank that goes well with the weather and pair it with a matching bottom. Tankini can also be worn for swimming. Another benefit of tankini is that when you are going into town or a restaurant, you can easily wear jeans over the bikini bottom and you won't have to worry about offending the locals.
As the name implies, it is a swimming dress. Swimdress is perfect for those who love dresses and also need extra coverage over the thigh and hips. This swimwear is ideal to contour your curves from all the right places.
Swim dresses come with attached skirts so you don't feel exposed when swimming or just strolling on the beach. They mostly come in black but you can also get a floral one to match the vibe of your tropical vacation place. Also, don't forget to buy a swim dress that is soft and breathable. This is an essential packing item that can also work as a gym dress if you're not taking many clothes with you.
Long Sleeve Top & High-Waist Bottom
Many women prefer long sleeves top and high-waisted bottom for beach. Not only they provide more coverage but also more support for swimming. You can pair a floral full sleeves bikini top with a neutral high-waist bottom or go with a patterned swimming attire.
Whether you want to go swimming or just spend a day at the beach, this can be an ideal clothing choice. You can protect your skin from being tanned. When choosing this swimwear, there are a number of options to mix and match from. Don't forget to pack this outfit as it might be of great help the weather in Bali gets too hot or humid.
These are few of the swimwear pieces curated for you. Keeping in mind the climate of Bali, go for the swimwear that you feel is comfy yet chic. This must top the checklist you've prepared for your trip. So are you geared up for your trip?