How to Negotiate a Cash Offer on a House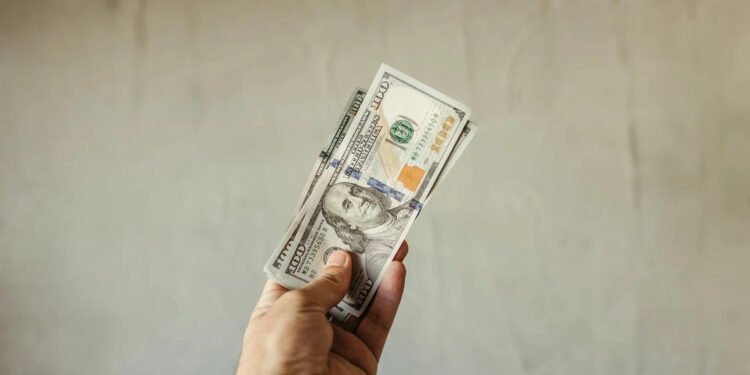 Buying a property with cash might be a wise financial decision, but it also necessitates good bargaining skills to guarantee you receive the best possible price. The tactics mentioned below will help you manage the bargaining process and achieve a great deal on your next home, whether you're an experienced real estate entrepreneur or a first-time buyer.
Preparing for Negotiations
Research the Market
Conducting market research and establishing the property's fair market worth before making a cash offer is crucial. This may be accomplished by researching previous local sales and contrasting the qualities of those properties with those of your interest. Considering the property's market worth will offer you a place to start in negotiations.
Determine Your Budget
One of the most crucial things to do before making a cash offer on a property is to figure out your budget. This will assist you in preventing financial overstretch and guarantee that you spend only what the house is worth. Consider your present financial condition and how much you can devote to the home to decide your budget.
Know the Seller's Situation
When placing a cash offer on a property, understanding the seller's circumstances might benefit you in negotiations. If the seller has to sell quickly, they might be more likely to take a lesser offer. If the seller, on the contrary, is not in a rush to sell, they might be more inclined to stick to a higher price. Knowing why the seller is selling might help you customize your offer and bargaining tactics.
Making an Offer
Start With a Low Offer
Starting with a modest offer will provide you some negotiation leeway and perhaps result in you saving money when making a cash offer on a home. It's crucial to consider that the offer must still be fair and based on the property's fair market worth. Making a lowball offer might alienate the seller and complicate the bargaining process. To make a well-informed and reasonable offer, one strategy is to investigate nearby properties similar to the one you want to buy.
Be Prepared to Justify Your Offer
Being ready to defend your offer is crucial when making a cash offer on a home. This might involve outlining nearby comparable sales, noting any required improvements or repairs, and outlining your financing status. Justifying your offer might assist the seller in understanding why it is reasonable and possibly enhance the likelihood of acceptance.
Consider Contingency
When bargaining a cash offer, it is also critical to consider contingencies. Contingencies are criteria that must be completed for the transaction to proceed, and they might include a house inspection, appraisal, or finance contingency. Contingencies might protect you as the buyer, but they can also make the proposal less appealing to the seller. It is critical to carefully examine which contingencies are crucial to you and which you can live without.
Closing the Deal
Be Flexible
Flexibility while negotiating a cash offer on a property will help you reach a favorable deal. This entails negotiating and finding an arrangement that benefits both yourself and the seller. The seller, for example, might want to close fast, but you may want more time to secure your financing. Being flexible and settling on a mutually agreed closing date might help you reach a satisfactory agreement for both parties.
Use a Real Estate Attorney or Agent
When making a cash offer on a home, there are various advantages to using a real estate attorney or an agent. There are plenty of options out there, but you can save both time and money by first searching for an agent online. A real estate expert may review all contracts and paperwork related to the purchase, provide legal advice, and make sure all necessary paperwork is done correctly. You can protect your interests and ensure you're receiving a fair deal by doing this.
On the other hand, a seller may seek out a cash buyer online as well. If you're selling a home in San Antonio, for instance, you can search "we buy houses in San Antonio, TX" to find a list of agents and investors who have both the capital and experience for making cash offers.
Be Prepared to Close Quickly
The ability to close fast is one of the greatest benefits of a cash offer. If the discussions go well, it is critical to be ready to close fast to minimize any delays or issues. This might involve having the essential papers ready, liaising with the seller, and making finances easily accessible.
Conclusion
In conclusion, negotiating an upfront payment on a home takes planning, due diligence, and flexibility. You may improve your chances of winning the negotiation by knowing the market, understanding what you can afford, and being ready to defend your offer. Being adaptable and using an attorney specializing in real estate can also aid in a swift and painless closing.