E-Conveyancing in Australia – What is it and How it Will Benefit All?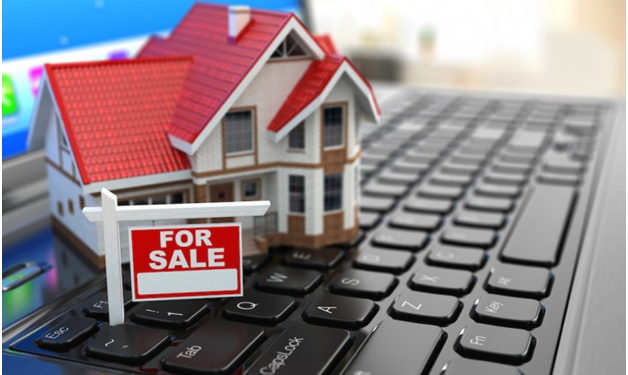 Electronic property settlements are transforming the property industry in Australia making the process smoother, safer, faster and more efficient. Property Exchange Australia (PEXA) which is Australia's online property exchange network plays a big role in this, allowing members like lawyers, conveyancers and financial institutions to complete, verify and lodge documents on behalf of the buyers and sellers online for completion of financial settlements.
This is the future of conveyancing in Australia, however, e-conveyancing is currently operational in five states namely Queensland, New South Wales, Victoria, South Australia and Western Australia. That said, you must have heard the term e-conveyancing or electronic conveyancing, but not understand how it affects you. Here I am going to explain what e-conveyancing and electronic settlements are, how it works and how it will benefit you.
What is E-Conveyancing?
To help you fully understand this, I will first answer the questions what is conveyancing? Conveyancing is the legal legwork that goes into transferring the ownership like the legal title of a property from seller to buyer. There are two stages in this process, the first being the exchange of contracts-the point at which the terms of the deal are fixed and the second is completion-where the legal title passes. E-conveyancing is the same process, only done digitally.
In the past, a lot of paperwork was involved where many documents needed to be signed and transferred between banks, law firms, the State Revenue Office (SRO) and the Land Titles Office, but with e-conveyancing documents are electronically signed and lodged online eliminating the need for physical presence. Cheques had to be physically handed over and people needed to coordinate times in their diary to ensure that the property settlement was done on time. This process was filled with stress and anxiety for everyone involved. With e-conveyancing, all forms, titles and payments are done online at the same time relieving you of the stress.
How E-Conveyancing Works?
E-conveyancing can only work through an Electronic Lodgement Network Operator (ELNO) which is PEXA in Australia. PEXA has the software to help complete many elements of online conveyancing. Any law firm or conveyancer who wants to do e-conveyancing needs to get them registered with PEXA. PEXA also links with your bank, so you can easily pay or receive money for the property online. In Melbourne, the contract of sale for the property can also be signed digitally making the process of conveyancing truly digital and smoother. With PEXA transfer of tiles is easier, can make simultaneous settlements like if you have sold one property and wish to use that money to purchase another, you can do it easily similarly sequential settlements are also allowed where you can use the money from the sale of your property to purchase another property on the same day. Caveats is another thing which you can do, it is like placing a note on a property title letting people know that you have an interest in the property. For instance, if you have signed a contract to buy a property you can put a caveat on it. These are some of the things which can be done with e-conveyancing. However, you should hire an expert conveyancer to help you out and P&B Law firm in Melbourne can help. 
Can I DIY E-Conveyancing?
This question is frequently asked and here I am explaining it why you shouldn't DIY e-conveyancing. Buying a property is the most stressful experience, especially for first-time buyers and there are many legal pitfalls in the process. So, I would advise that you hire an experienced Melbourne property conveyancing expert for security and peace of mind. Licensed conveyancers understand your requirements and work towards fulfilling them without any pitfalls and also have professional indemnity insurance which can protect you if they are negligent or in case something goes wrong. Although you can do it yourself to save some money, you will entirely liable if you encounter any problem or make a mistake during the e-conveyancing process.
Now you know what e-conveyancing is and how it works let's move on to the benefits.
The Benefits of E-Conveyancing
How E-Conveyancing Benefits Sellers
E-conveyancing makes selling property in Melbourne easier and the benefits it offers include:
Receive money faster – With e-conveyancing sellers don't have to wait for cheques to be banked and for funds to be cleared. You have immediate access to funds from the property settlement.
Less paperwork – Sending the documents through the post to be signed by other party increasing the risks of delays or they can be lost in transit. With e-conveyancing documents can be signed digitally without delays and loss.
Saves valuable time – In order to exchange contracts and transfer the title deed and contract paper need to signed and provided in original to take the process further. Delays can occur in this, but with e-conveyancing electronically signed documents are available instantly with no wait times. This also avoids the hassle of scanning, printing and posting documents thus saving your valuable time.
How E-Conveyancing Benefits Buyers
Reduces costs – When buying a property, the buyer needs to pay the stamp duty and for the bank cheques required for settlement. With e-conveyancing, all funds are paid electronically, eliminating the need for stamp duty and bank cheques and other additional expenses for the settlement of the property.
Provides safety – E-conveyancing is tightly regulated with processes in place to verify the identity of the parties involved and allow digital signing of documents securely. The data is encrypted thus offering more security.
Saves time with less paperwork – E-conveyancing is done digitally meaning that no need for paperwork and also allow digital signature meaning no need to be present in physical when signing the documents. Thus reducing the cost of paperwork and saving your time.
Peace of mind – Traditionally the documents required to transfer ownership in the buyer's name are not lodged for days or sometimes weeks after settlement which needs regular follow-ups, but with e-conveyancing, it is instant offering you peace of mind.
How E-Conveyancing Benefits Real Estate Agents
Real estate agents do not have to wait for days or weeks to receive the cheque for their commission. With e-conveyancing, there is no need to draw the cheque, it pays fund as soon as the settlement takes place, so you receive your commission in your account on the day of the settlement.
This is all about e-conveyancing and the benefits it offers to buyers and sellers. While e-conveyancing streamlines the process of buying and selling a property with easy to use an online tool to assist you, saves your time and provide safety but buyers and sellers still require contract advice and negotiation. It is always recommended that both buyers and sellers seek legal advice by hiring Melbourne property conveyancing experts from a reputed firm to protect their interests before undertaking a property transaction.