How to Choose Affordable Vintage Bridal Wedding Necklace and Jewelry 2016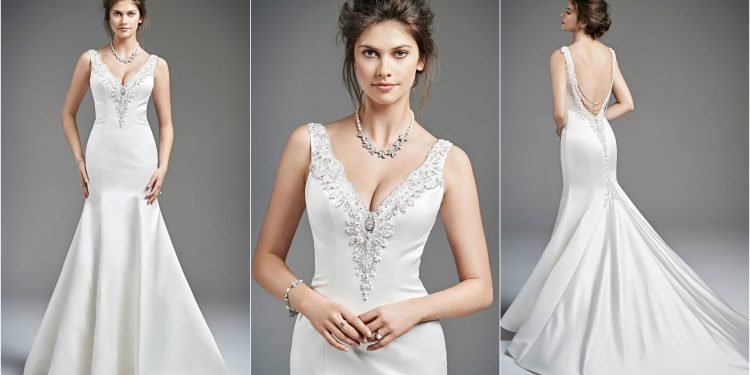 How to Choose Affordable Vintage Bridal Wedding Necklace and Jewelry 2016
Wedding is something that everyone wants to keep remember for all lifetime so for you it is very important to select Vintage Bridal Wedding Jewelry Wisely. Many people make big mistake while selecting wedding dress and necklace and that make them look bad in wedding.
If you select the right jewelry will help you increase your inside beauty and help you make you looks very cute and fantastic on your wedding day.
Something Vintage
If you want to make your wedding look with old feel, you can just like to wear something with a little sentiment, the best place to search is your family's jewelry boxes. If you want to take more views on vintage jewelry you must talk with your grandmother because they must have more knowledge about vintage jewelry.
Select the Jewelry That you Like
Rather than selecting jewelry that suggested by your friend you must first check what suits you most and other thing check combinations and are you comfortable with it. Select the wedding jewelry you which you could always wear time after time not only on your wedding.
Contemporary or Vintage
Wearing cute earring is most important; sometime it's also relying on style or era they convey. A good pair of utterly vintage earring may be perfect for you, If you wear a lace vintage gown and delicate modern style earring will totally change your look. I would like to suggest some of the vintage style earring while buying it.
Bridal Chandelier and Drop or Stud Earrings
Before selecting necklace and earring make sure that how much of statement you want to create with your overall look. And somewhere it's also depending on how you used to wearing jewelry. A big vintage necklace and chandelier earring style is the most gorgeous selection if you wearing plain white or purple gown.  If you love wearing various type of accessories than chandelier earring will be the best option for you.  Bridal earring matching with necklace is sophisticated choice for the bride who wants to keep her look elegant and glamour's.
Wearing Matching Jewelry with Dress
Your jewelry must help you increase your personality. Try to be natural rather than cluttered with gems. Like avoid wearing heavily decorated dress because simple look will increase your beauty.
If you are wearing short sleeved dresses than you must wear bracelet and hair accessories to make it look decent.  I would strongly recommend wearing strapless dresses that will work very good with chandelier earring and cute necklace will make you look beautiful.
The Wedding Jewelry
As you are the real star on your wedding you must be confident on your look, accessories and dress you wear on that day. Wearing purple, white, or light color gown will be best idea with vintage jewelry. There are so many website available online to check various range of vintage necklace and earring that you looking for.
Here are some important tips that you must consider
Try various earring and vintage jewelry to find out which suites you best
Don't wear necklace with season's irregular gown trend.
Don't Wear too much accessories.
Don't consider wearing a watch.
Take your time to select jewelry.
Never compromise in your own style.
Select Jewelry that is suitable to wear even after your wedding.
Avoid Wire Earring on your wedding.
Change your jewelry for your reception.