7 Essential Tips for Your Wedding Flowers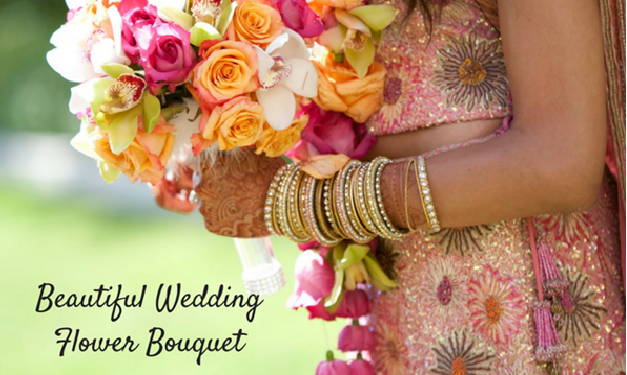 Flowers play a vital role in any Indian wedding decoration. Though the use of flowers may vary in every wedding, the rejuvenating touch of flowers brings the freshness in the air for any function. So be it a wedding bouquet or an elegant decoration, flowers are always in demand.
What's Trending in Wedding Flowers?
Online wedding flowers bouquets in Pune is trending since it saves time and energy to visit the local florist and due to wedding season rates are pretty high in the market. You will get a good range of flowers online and within your budget.
 Flower theme decoration is also in demand these days as they give a wedding venue a unique and sophisticated look. The presence of flowers makes the venue more enchanting and different shades of blooms complement another décor. If feasible, go for seasonal wholesale flowers as they are readily available and easy on the pocket.
The fashion of buying through the internet is increasing,and the best part is they offer online wedding flower arrangements so leave your wedding decoration worry on a good florist.
7 Tips for wedding flowers you'll love
Keep your venue and style in mind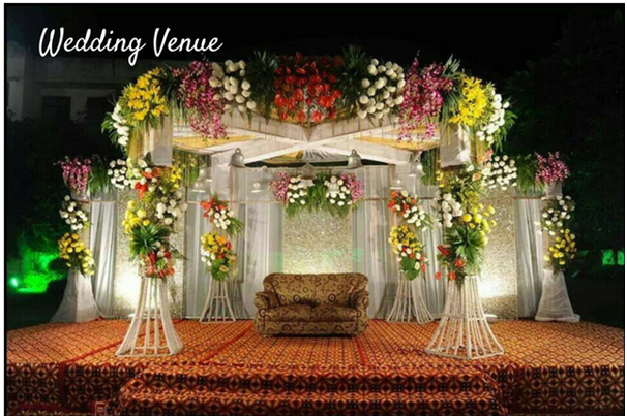 This is crucial as without a proper theme and venue in mind you will end up wasting your money with minimal results. Whereas flowers can add the elegance but not using them properly will not create a long-lasting impact on the guest. So it's advisable to select the flowers as per your venue and style so that it complements with your other décor.
Be Flexible In Taking Suggestion From Your Florist
Once you are clear about your wedding requirement and the look of the wedding. But there are things which might trouble you like choosing the right flowers, quantity, colours and many more things associated with wedding flowers. But don't forget your florist is an expert in making your wedding decoration journey a stress-free moment. You can always take their suggestions for a right approach.
Think through Fragrance
If you think wedding look is the only thing which will make your wedding unique from others think again. You also need flowers that smell divine so that it entices the guest and make them feel joyful. Good looking flowers are not enough to bring an element of joy they should also smell good to make the ambience ecstatic.
Pay specific attention to the wedding flower bouquet
Indian weddings are about a lot of things, but one should keep in mind the wedding bouquet is equally important for any function or event. Hence it needs special attention. If it's a bridal bouquet, then it should complement her dress and should hold a true meaning in the flowers. There are some good florists who like to join a dress fitting with the bride as the makeover can be so intense it helps with the bouquet design, but if this is difficult then provide them with a picture to help them design accordingly. If this is for gifting purpose, then ask your florist to provide you with some cheap wedding flowers as you might need them in bulk. You can buy them online as well there is a couple of good option online where you will get a wide variety of flowers at affordable rates. Make sure you get the delivery on the venue so that the flowers remain fresh for a longer time.
Less is good for your Centerpieces
Don't overcrowd your centrepieces always play around with innovative décor materials like a small pot with a beautiful mixed bouquet. You can also try the floral table runner which is creative and will make your dining area lively. Use minimaland you will see the results are astonishing. Pick the wedding flowers online from bouquet as per the theme,and it should go right with your overall décor in case you find it difficult take a help of a florist. A perfect mix of flowers will make your centrepieces stand out,and your guest will be stunned too.
Accent with Foliage
Green and mixed foliage is a secret décor idea for any florist as it needs a professional touch to create a good melange of grass, leaves, and ferns. Undoubtedly, they offer volume and lushness,but they also give you an amazing contrast of colours when mixed with the bouquet or in the table runner and in the floral archway. Carnation, Hydrangea, and 'Orchid and lilies shine here, though you'll get the identical effect with any light blossoms.
Awe with Entryway
If you want a grand entry, then try roses in your entryway give them a taste of royalty. This moment will make the bride and groom feel special about everything at the wedding. You can use other colours as well if you want to experiment with something new. Entryway decoration is very important as this is the first thing which will grab everyone's attention from the beginning. There are numerous ways to decorate your entryway like floral archway is quite popular and hanging flower bouquet is also interesting to see in the aisles.
What should be the ideal spend?
If you are worried how much you should invest on your flower arrangements within your budget, then the thumb rule is to discuss your wholesale flower requirement well in advance with your wedding florist to get a good package. This will include your overall spend on centrepieces, bridal or gift bouquet, complete wedding venue décor. So if your budget is limited, you should add things which are necessary and will suffice your purpose. You can skip those extra flower arrangements on the return gifts, and any other place you can easily avoid like floral installation for hanging, on walls etc. This will surely keep your budget of wedding arrangement in place.
How to find a good florist?
You will not search for a florist till you have an occasion and so there will not be any trusted florist on your list. Now you must be thinking where to find when you need one for your wedding? Today, the internet is filled with the host of florists available 24/7 at your service. Still, you need to select the right one to purchase wedding flowers. You should always check the experience of the company before purchasing the flowers from them. They should offer you latest and innovative ideas to decorate your wedding venue with seasonal flowers to save your money on imported flowers. Ask for cheap flowers for the wedding as you may need flowers in bulk and expensive flowers will not fulfil your plans.
Go with wedding florists and stylists, who understand your anxieties and necessities for a perfect wedding. They should aim to make the journey of choosing flowers and styling the venue, classic and sensational. As planning a wedding can be a stressful job you can leave your decoration worries on them. However, be sure of the quality and freshness of the flowers,and they select the ones which can be reused in your reception as well. Rely on online florist that offers free advice for wedding decoration and a good package for marriage flower decoration Pune.