How To Find The Right Wardrobe For Your Needs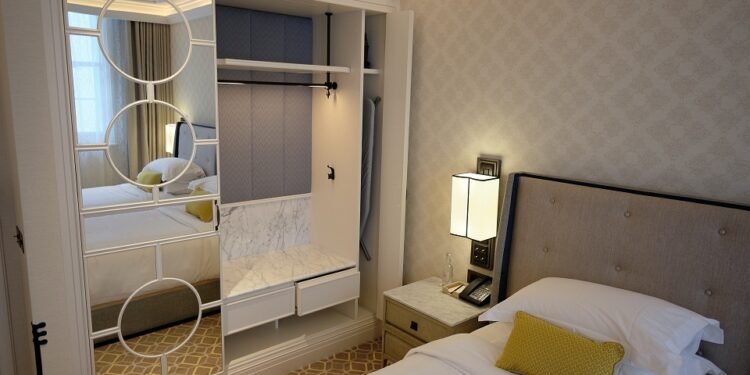 The state of your bedroom has a significant effect on your life. A disorganised sleeping area can increase stress, affect your sleep quality, and be a practical nuisance.
Investing in a wardrobe is an excellent way of keeping your bedroom organised. However, many people often don't know where to start when shopping for a closet.
Here are insightful tips to help you in finding the right wardrobe for your needs.
Intended Use
The first step to choosing the right closet is considering its intended use. Is it for hanging clothes? Are you going to use it as a shoe rack? Will it have a dressing area?
Once you know what you will use it for, think about its functionality, which is crucial in determining its specifications.
Functionality
If you intend to use your wardrobe for hanging clothes, you need to consider the length of the clothes you have. For instance, long coats, nightdresses, and other gowns need full-height closets.
It would help if you also considered what you would be keeping on the shelves and drawers. Many closets come with jewellery drawers, inbuilt shoe racks, and shelves for keeping away clutter.
Another vital consideration is the depth of your shelves. If your shelves are too deep, it may not be easy to get some clothes.
Size
Because of its size, you need to consider the amount of space in your bedroom before buying a closet. Most rooms only have one ideal location for this piece of furniture, so take your time to find the best spot.
If you have the money, make the most of your space by installing a customised wardrobe. Ensure that you leave enough room for moving around, opening and closing doors, and placing your other furniture.
Type
After identifying the right spot for installing your closet, the next consideration factor is the types of wardrobes available. If you want to optimise your space, it would be best to invest in a fitted wardrobe. However, these tend to be costlier than readymade options because of their bespoke features.
Freestanding wardrobes are ideal if you want a closet that is easy to move from room to room. They are also available for fast delivery.
Style
Due to its prominence in your bedroom, the wardrobe you pick will have a massive impact on the room's overall appearance. The good thing about closets is that they are available in different styles that cater to everyone's needs. You can choose from classic designs to slick contemporaries.
Small parts, like the handles of the wardrobe, can also influence its visual appeal. For instance, you can include golden knobs to exude elegance.
Some wardrobes come in a suite of bedroom furniture, meaning that you can have a closet that matches your bed and bedside table.
Material and Finish
The material used in making your wardrobe affects its durability, price, and visual appeal. For example, solid wood is renowned for its longevity and beauty, but it tends to be expensive. On the other hand, glass is cheaper and illuminates your bedroom, but is more susceptible to breaking.