A Look Into Bordeaux: How to Experience Wine
Country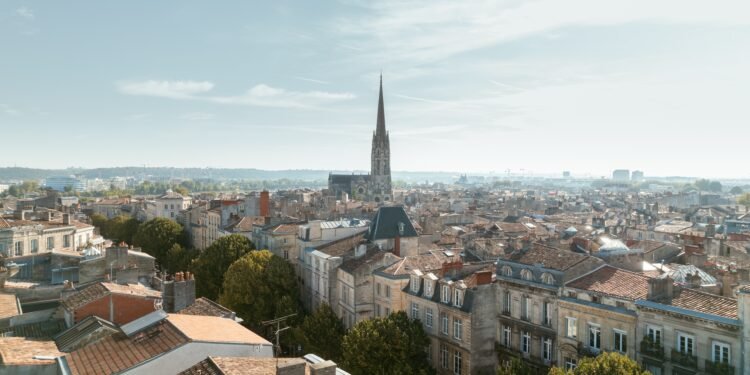 Bordeaux is a lovely location in southwest France, famous for its spectacular vineyards and superb wines. It is among the world's most prominent wine areas, creating some of the best red, white, and sweeter wines. The town of Bordeaux is the region's hub and a World Heritage Site by UNESCO. It is also an excellent starting point for exploring the countryside and wineries.
Choosing a Mode of Transportation
You may choose from various transportation choices while organizing a vacation to Bordeaux. London, Amsterdam, and Frankfurt are just a few European destinations from which you can travel straight to Bordeaux-Mérignac Airport. Ensure that the airline or private jet service you book covers that route, like Stratos Jet Charters. You may also take a train to Paris or other significant French cities. Renting a car and traveling to Bordeaux is an additional choice that enables you to take your time and enjoy the countryside.
Seeking a Place to Stay
Bordeaux offers a variety of lodging alternatives to meet all financial needs and interests. Luxury hotels such as the Grand Hotel de Bordeaux and Spa and the InterContinental Bordeaux Le Grand Hotel provide five-star services and a central position. Guesthouses like the Hôtel Particulier and Yndo Hotel offer a more intimate setting with distinctive décor and customized service. Bed and breakfasts, such as the Château de Lantic and La Villa Victor Louis, provide a pleasant and traditional stay with handmade meals.
Best Time to Visit
Bordeaux is open all year, but the ideal time to visit varies on your interests. The harvest season, which usually lasts from September through November, is an interesting time to observe grape harvesting and production. Spring and autumn provide moderate temperatures and fewer people, making them ideal for touring and wine sampling. Summertime is the busiest season, thanks to the nice weather and many outdoor activities and festivals.
Exploring the Vineyards
Tour the Finest Vineyards
With over 7,000 wineries in Bordeaux, deciding where to visit might be difficult. Château Margaux, among the world's most prominent vineyards, provides walking tours and red wine sampling. Château Lafite Rothschild in Pauillac makes some of the world's most costly wines and gives tours of its ancient estate. Château Mouton Rothschild, famous for the stunning art of its wine bottles, provides estate and museum excursions.
Wine Tasting
While visiting Bordeaux's wine area, wine tasting and excursions are necessary. Several vineyards provide self-guided tours, allowing you to stroll through the fields and vaults at your leisure. Tours given by skilled professionals provide insights into the wines' history and manufacturing process. Wine tasting lets you sample the vineyard's many wine kinds, and some vineyards even provide food pairings to improve your experience.
Other Activities to Do
Exploring the City's Past
The city core of Bordeaux is a World Heritage Site designated by UNESCO, including spectacular architecture and historic buildings. The Plaza de la Bourse, the famed Water Mirror, and the Noirish Bordeaux Cathedral are also must-sees. For example, the Musée des Beaux-Arts and the CAPC museum d'art contemporain provide insight into the town's rich artistic and cultural heritage. The Bordeaux Wine Festival, celebrated every two years in June, honors the region's wine culture with tasting, floats, and fireworks.
Eating and Drinking in Bordeaux
Bordeaux is a foodie's dream, with several Michelin-starred restaurants serving inventive food and beverage pairings. Typical Bordeaux cuisine features confit de canard and entrecôte à la bordelaise, that may be found in local bistros and brasseries. Wine tastings and bars, like the Bar à Vin de Bordeaux, allow one to try various regional wines.
Shopping in Bordeaux
Farmers' stores, including the Marché des Capucins, provide fresh fruit and regional delicacies like cheese and foie gras. The premium shopping district, Rue Sainte-Catherine, is home to high-end retailers like Hermès and Louis Vuitton. Unique bargains and old treasures may be found at antique shops like the Galerie Bordelaise.
Conclusion
In conclusion, Bordeaux is a haven for wine enthusiasts, offering attractions for all tastes. Bordeaux will make an impact whether you decide to tour the vineyards, learn about the city's history, or savor the regional cuisine.